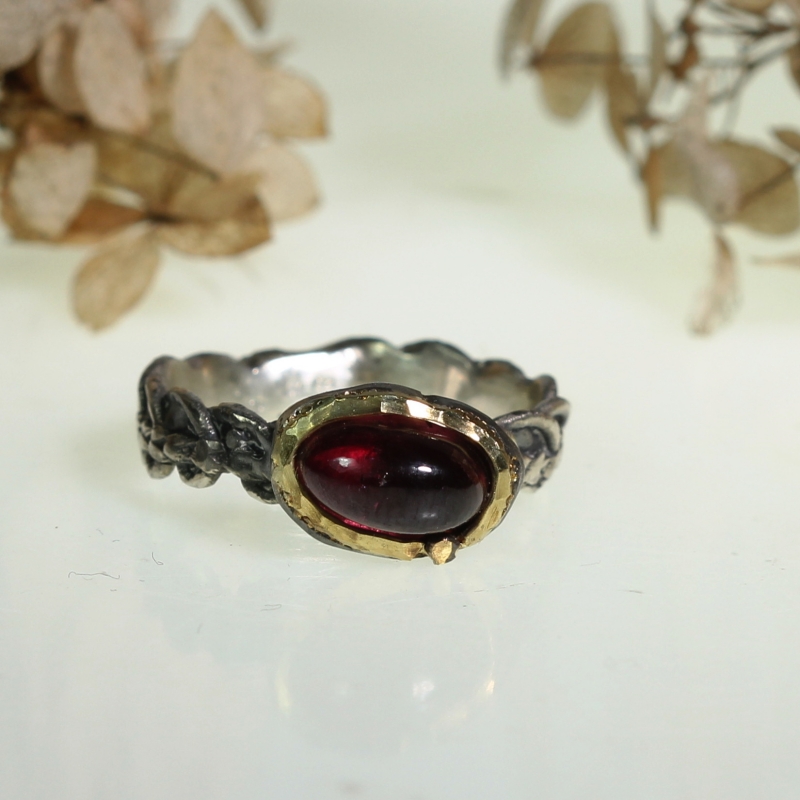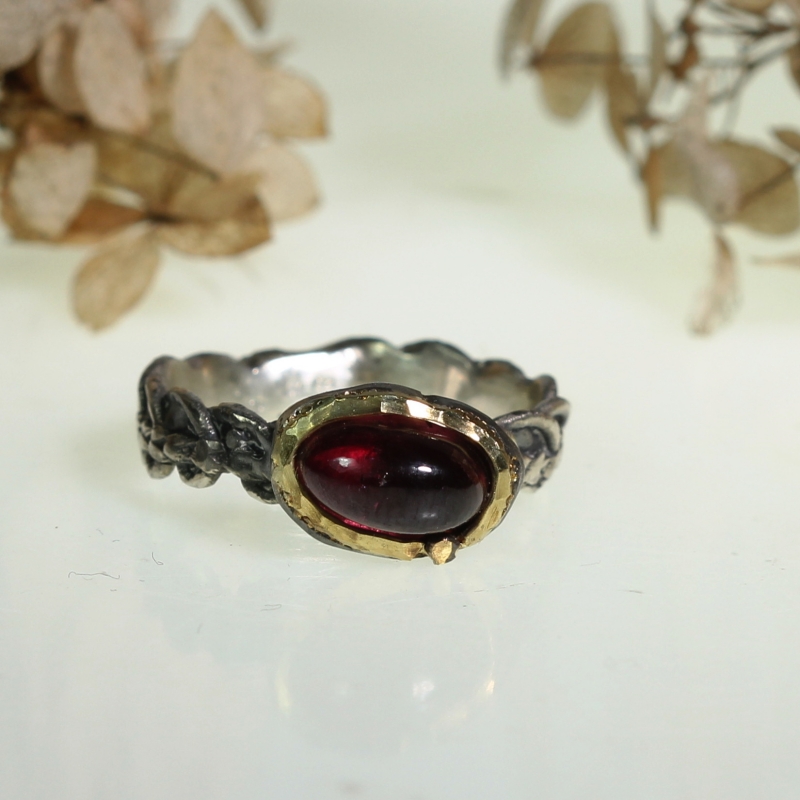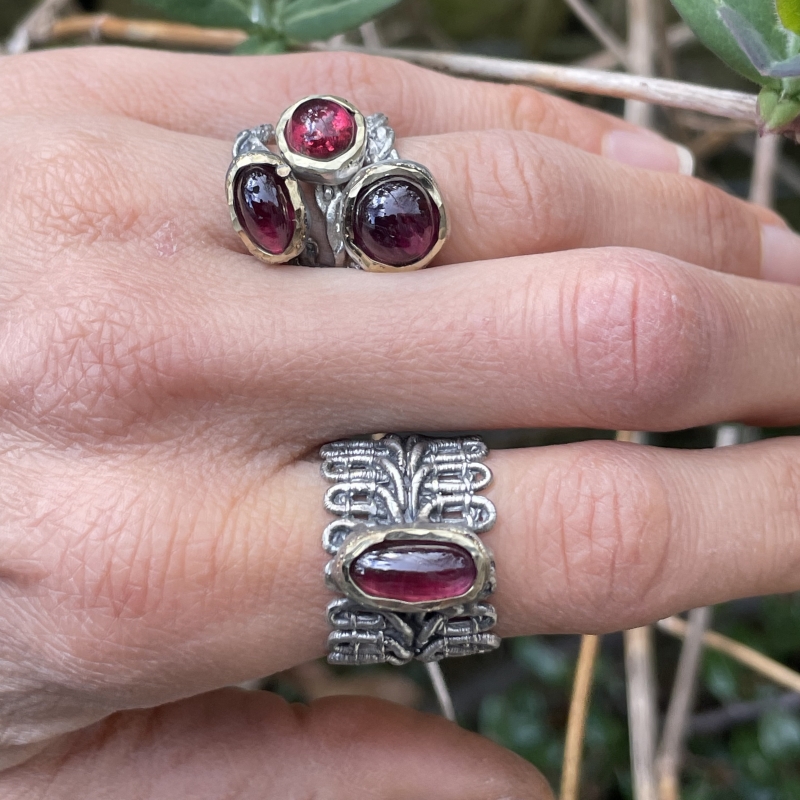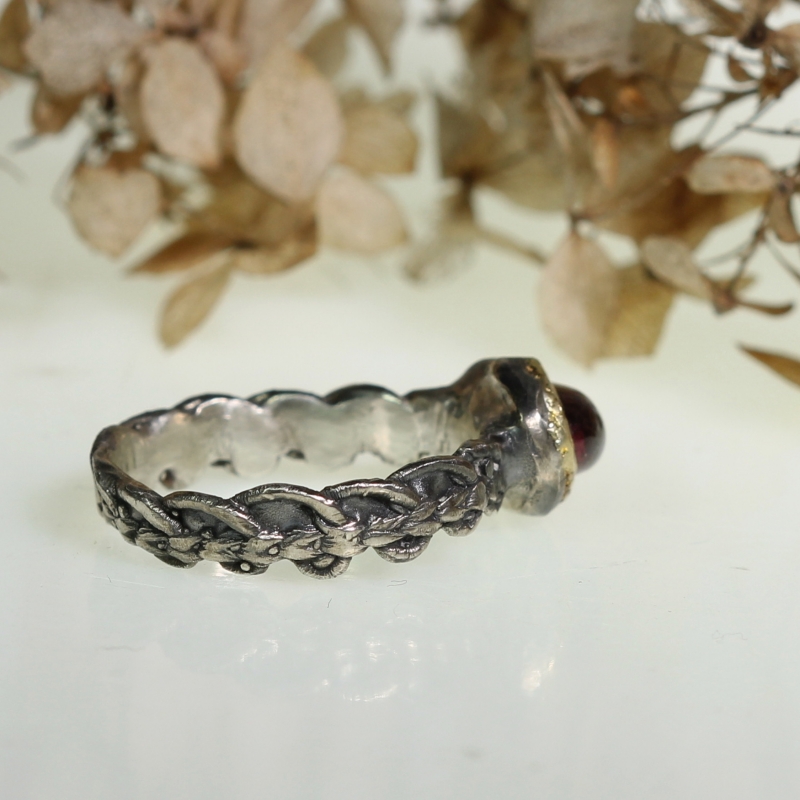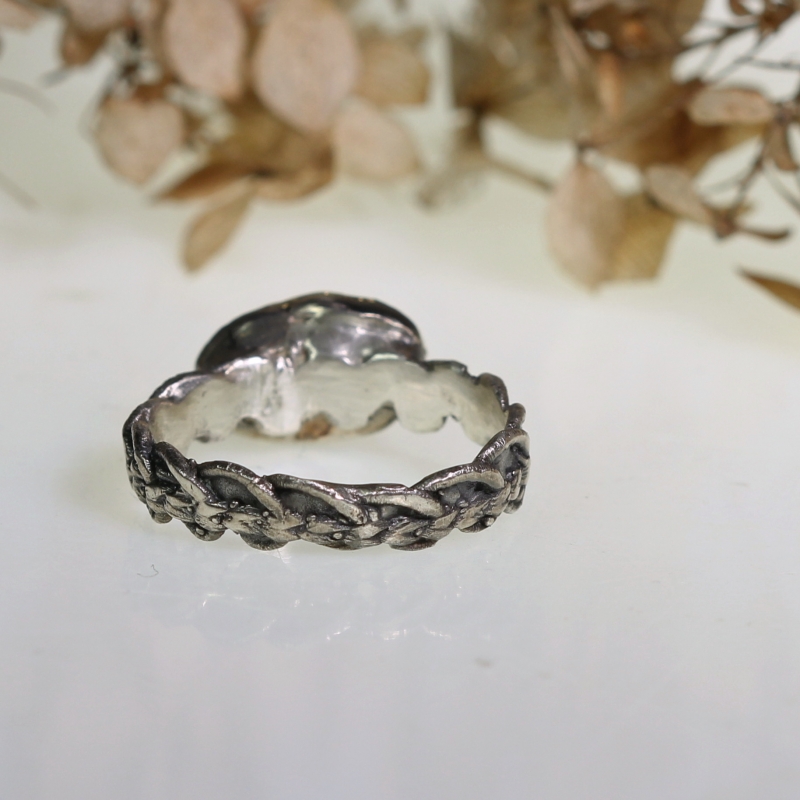 Ring with garnet and lace band
One of a kind ring with red rhodolite garnet and tiny lace band. Oxidized sterling silver + 14k yellow gold line and dot.
- size of stones app. 0,5x 0,9cm
- band app. 0,4cm wide
- size 52, only this one
- sterling silver 925/ 1000, gold 585/ 1000
- weight app. 3,7g
If you do not know your size contact me.