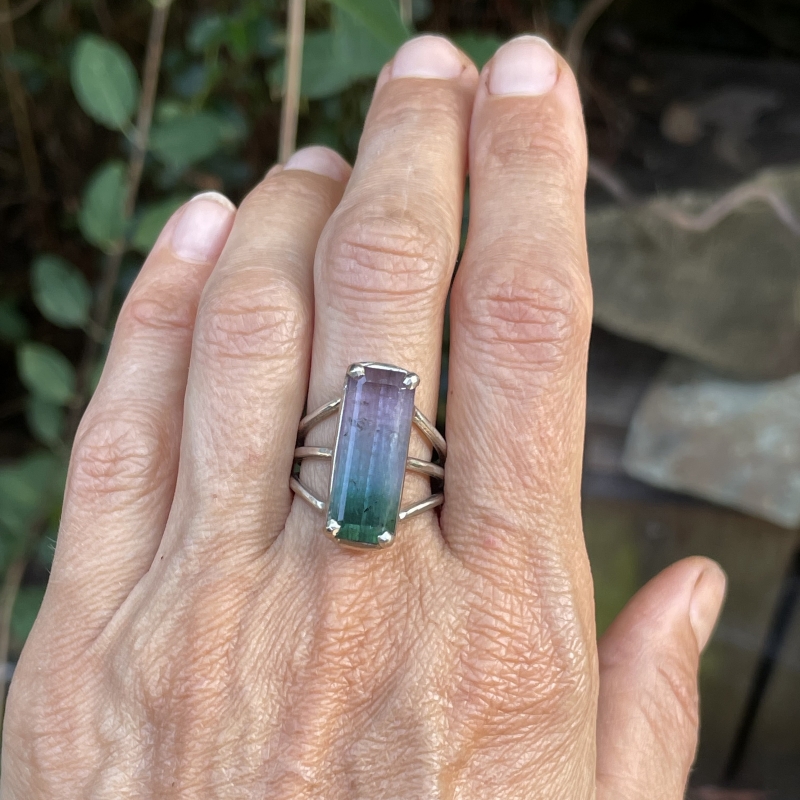 White gold ring with tricolor tourmaline
Item code: 1686
Availability:
In stock
One of a kind 14k white gold ring with tourmaline in shade of green, white and pink. Small heart on the back side of the band.
- size of stone app. 0,8x 2 cm, 9,40ct, Afganistaán
- halfround band app. 0,5 cm wide
- size (54) - 55 in stock
- gold 585/ 1000 (white)
- weight app. 9,07g
If you do not know your size contact me.