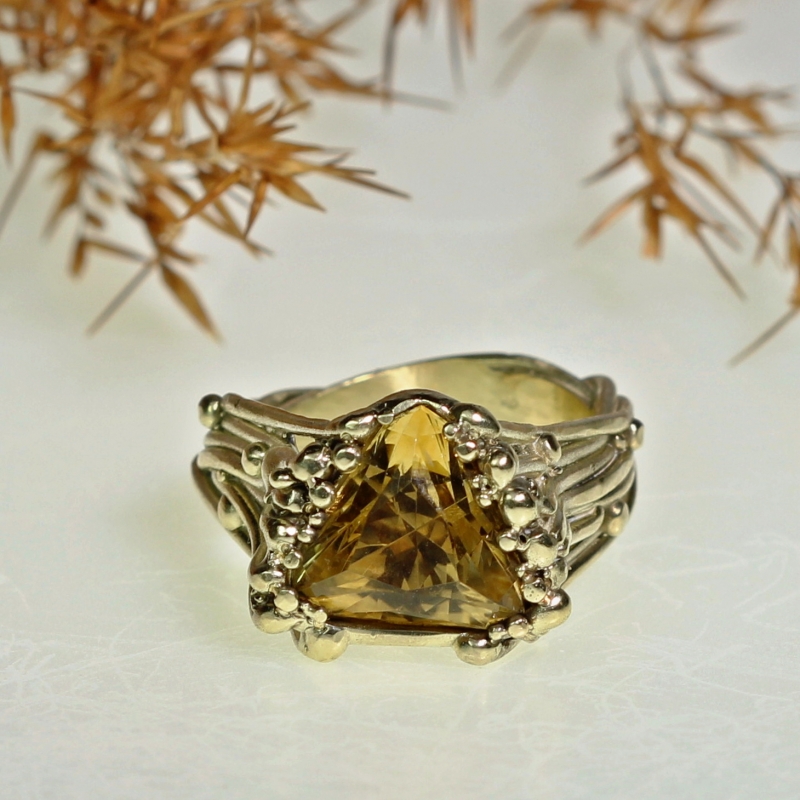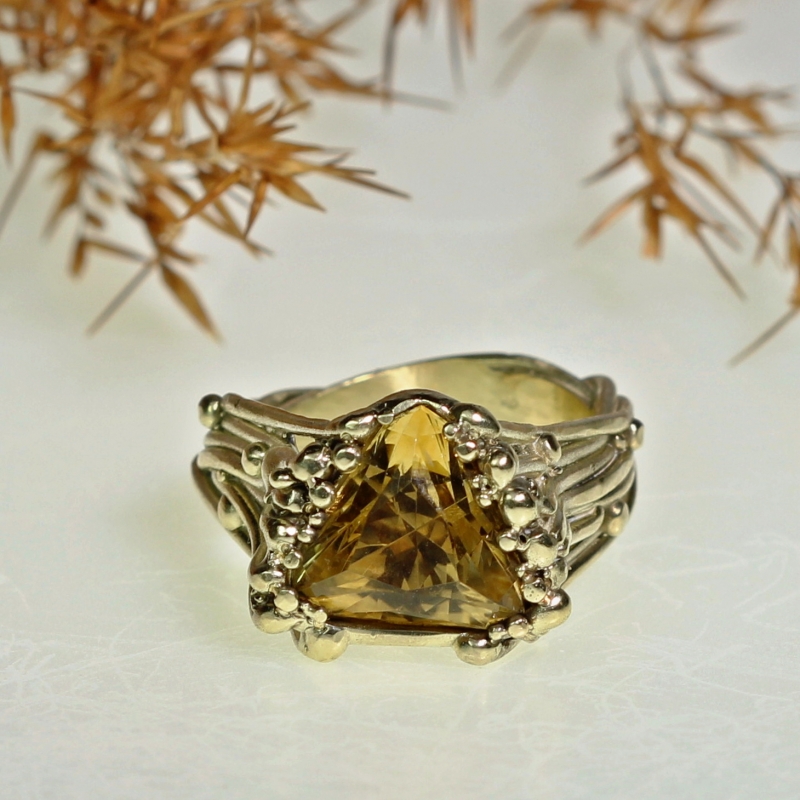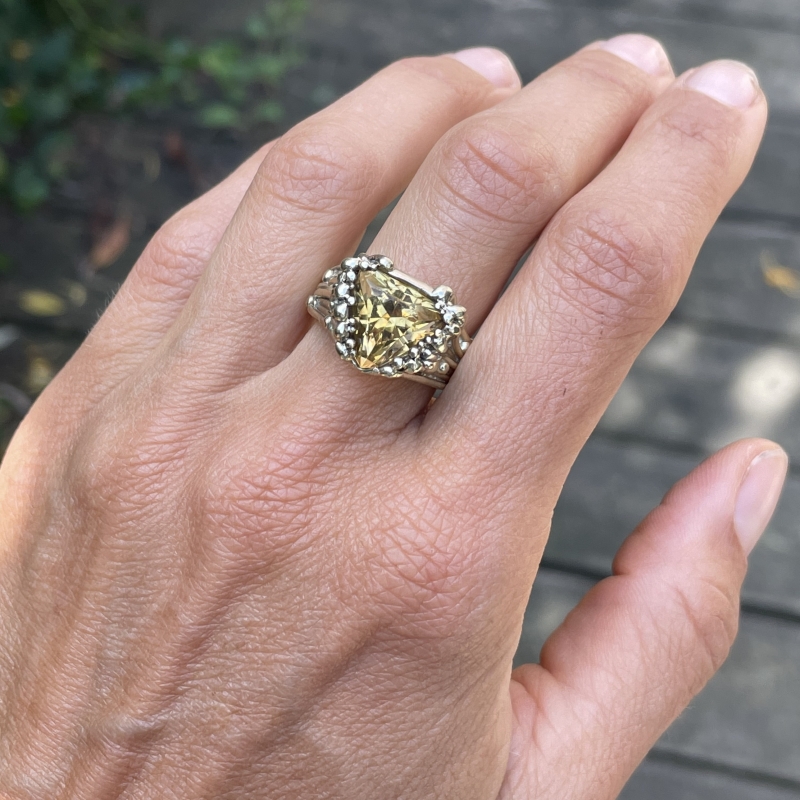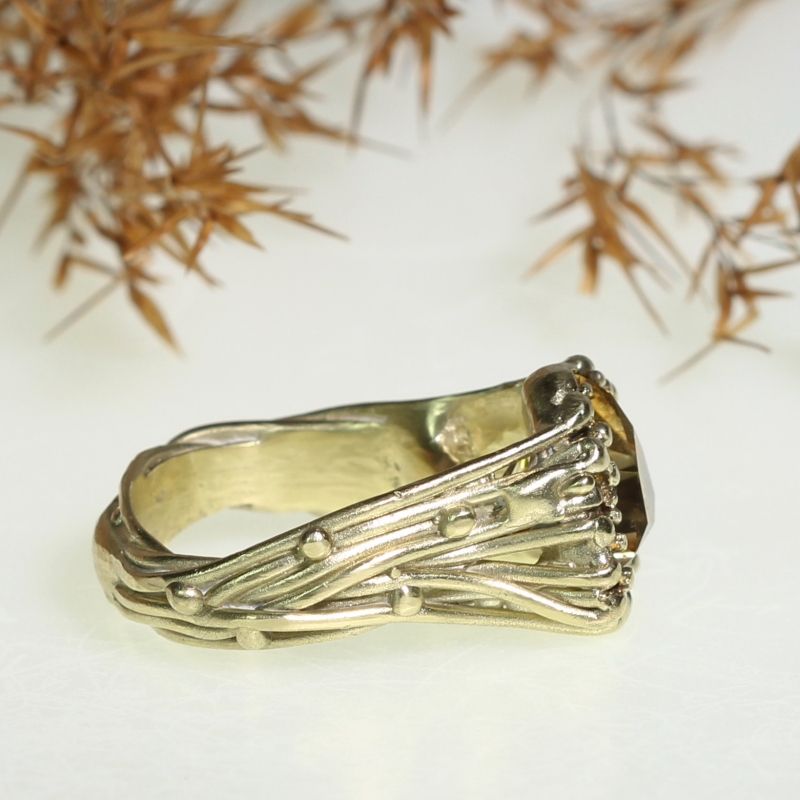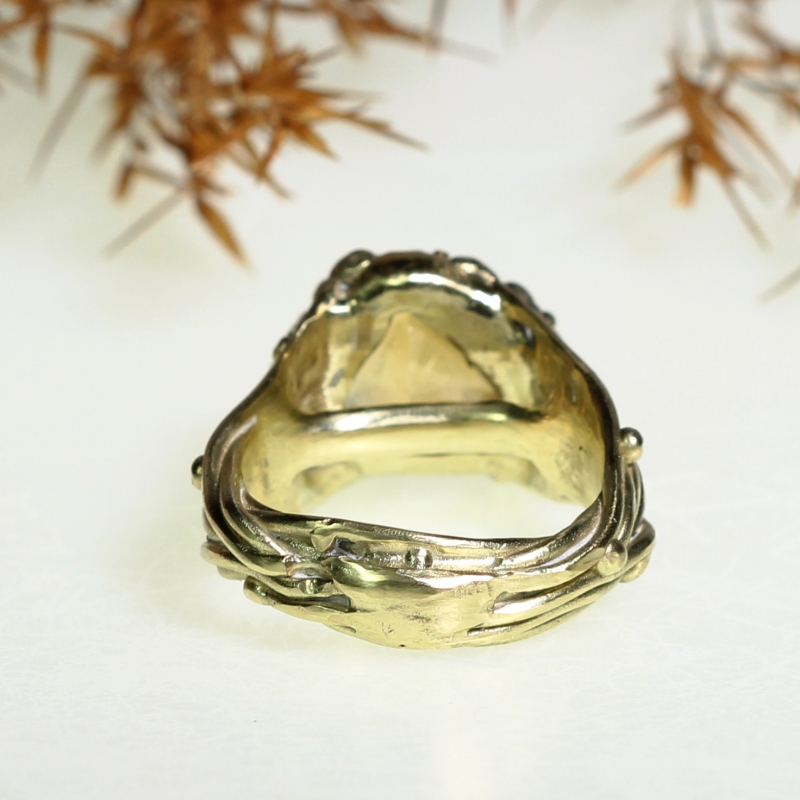 Gold Galaxy ring with citrine
Gold ring in signature style with precision cut citrine. 14k yellow gold. Citrine has been cut in Czechia by David Kempný.
- size of stone ap. 1,2cm, 4,6ct, Mosambik
- band app 0,6cm wide
- size 54
- gold 585/ 1000, yellow
- weight app. 13,27g
If you do not know your size contact me.