Gold Galaxy ring with triangle danburite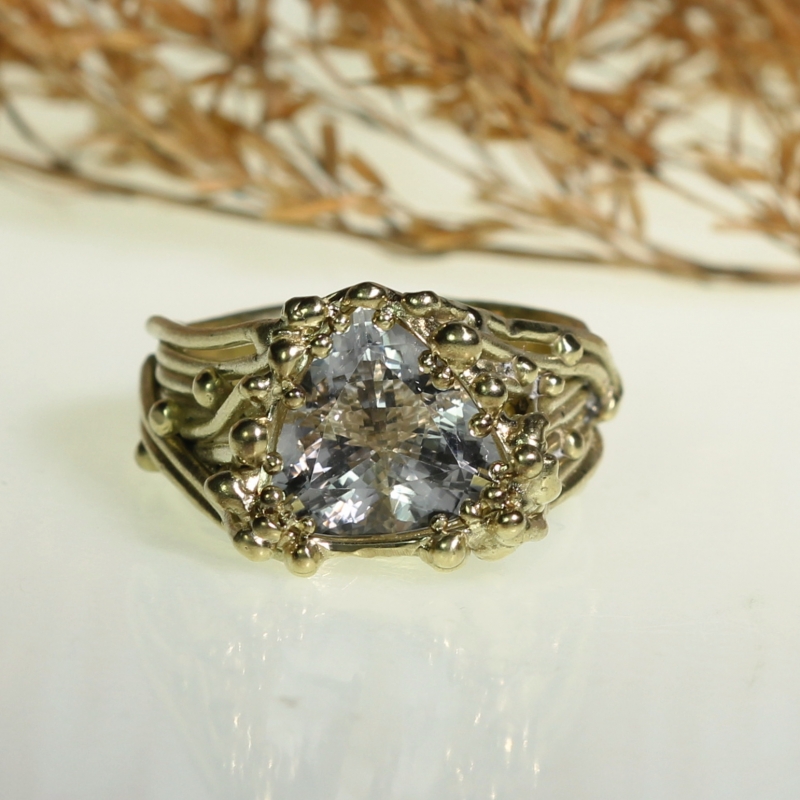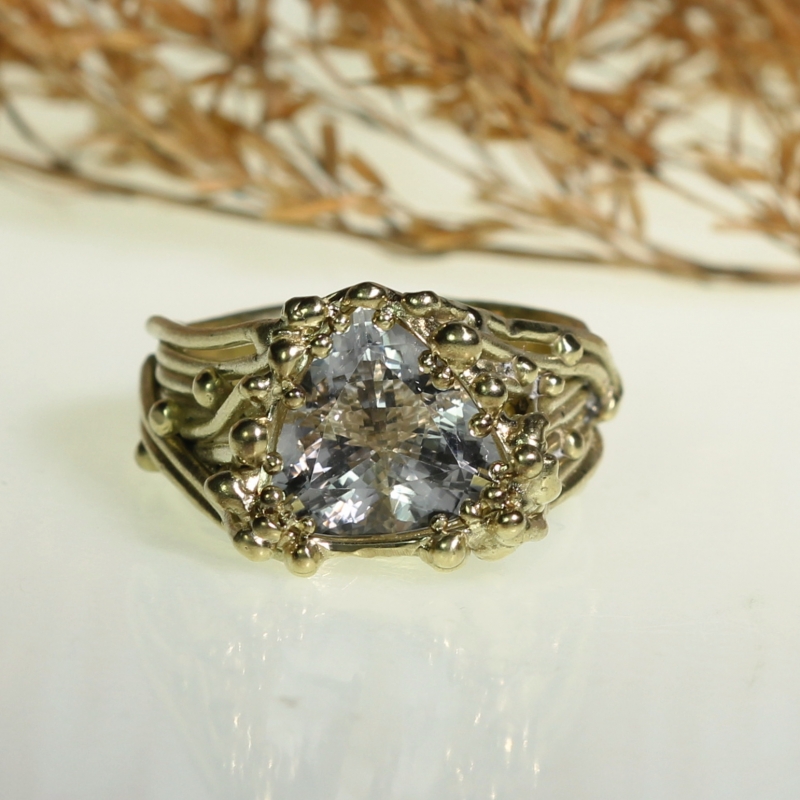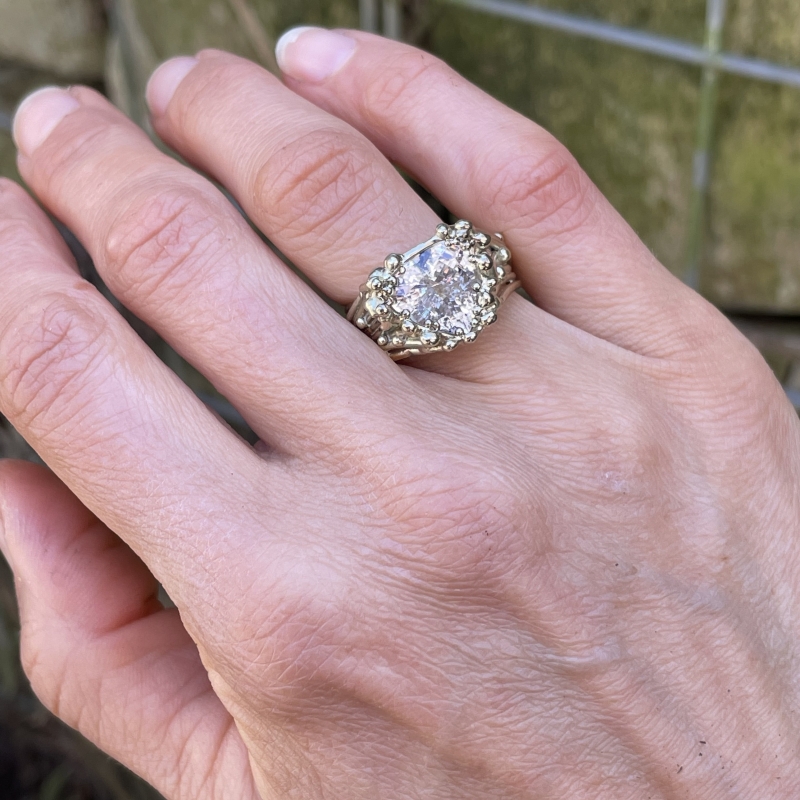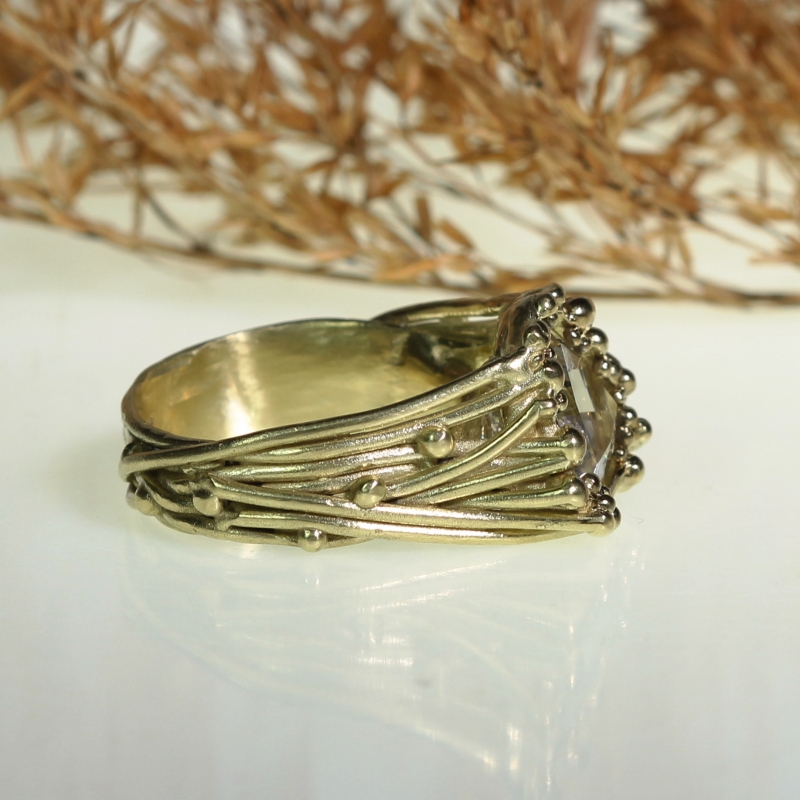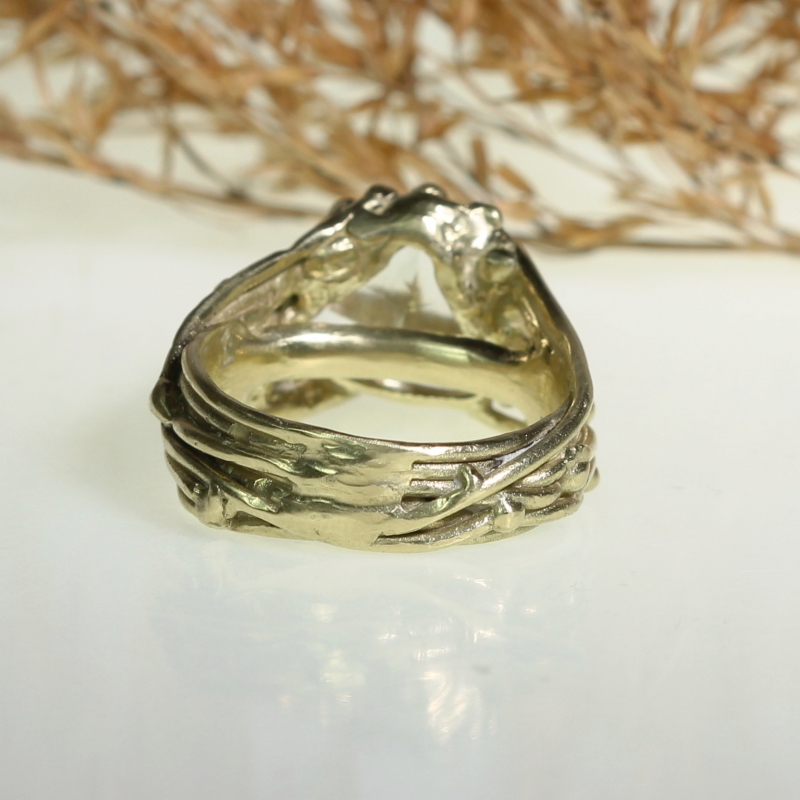 Gold Galaxy ring with triangle danburite
Item code: 1260
Availability:
Not available
One of a kind 14k yellow gold ring with precision cut danburite. Comfortable band. Signature style and setting of the stone. Perfect alternative engagement ring. Danburite has great hardness (7-7.5) and perfect brightness. Danburite is cut by David Kempný in Czechia.
- size of stone app. 1cm, 3,96ct, Charcas, San Luis Potosí, Mexico, cut by David Kempný
- band app. 6mm wide
- size 54-55, only this one
- gold 585/ 1000, yellow
- weight app. 12,1g
If you do not know your size contact me.