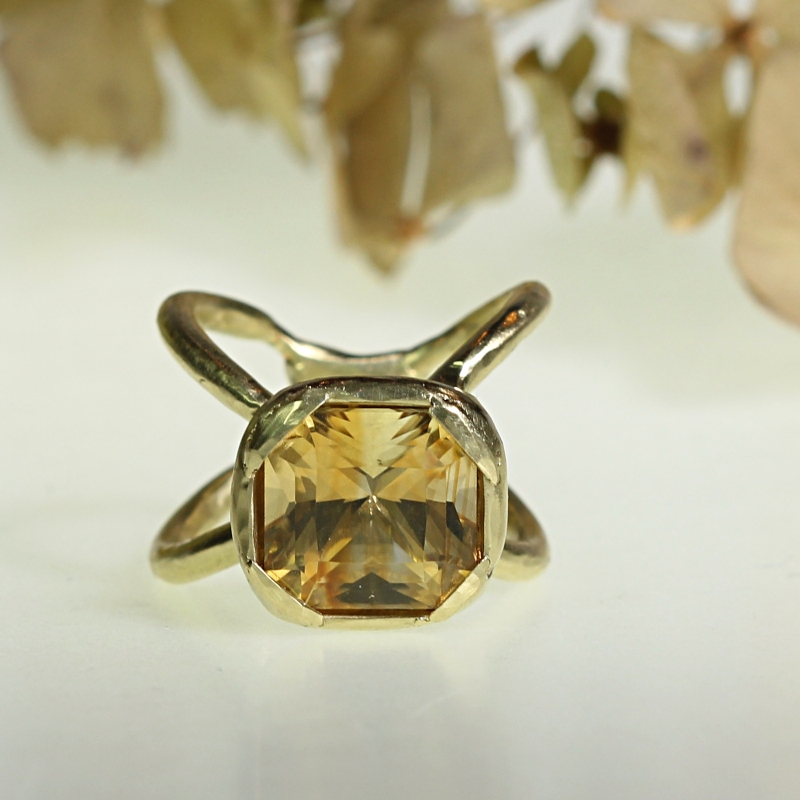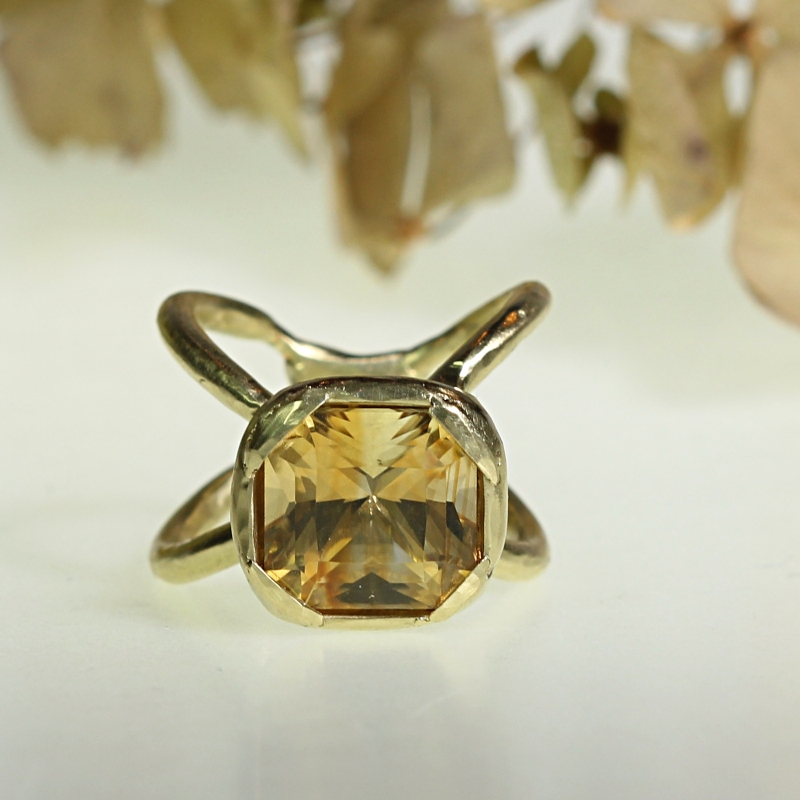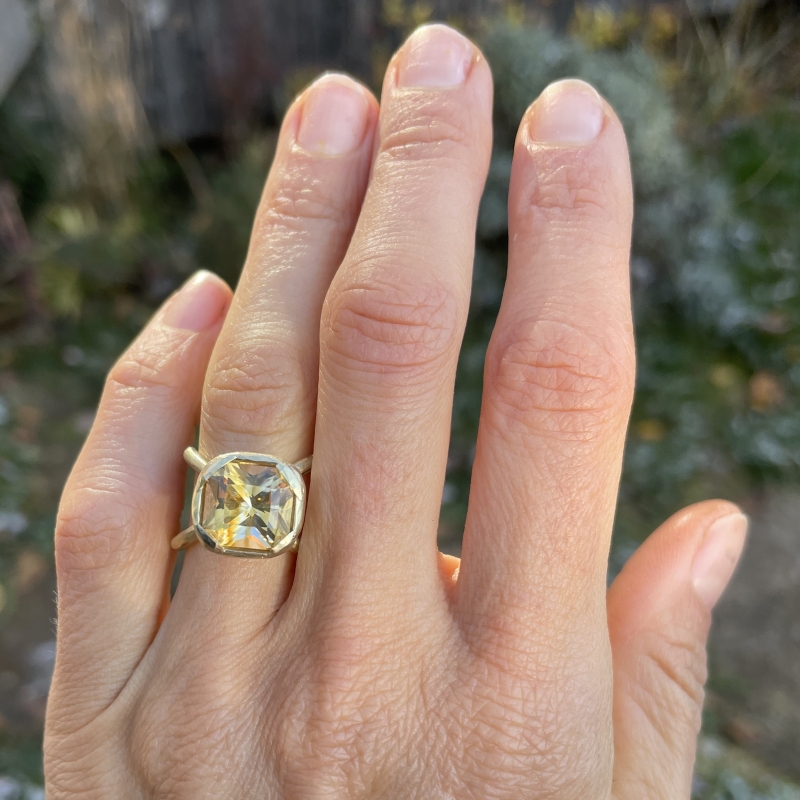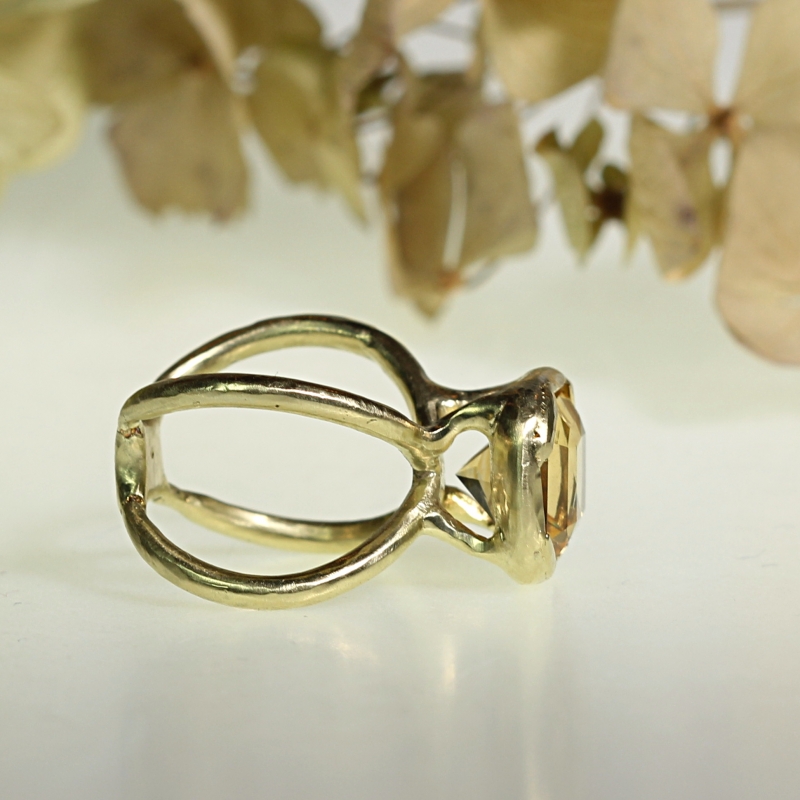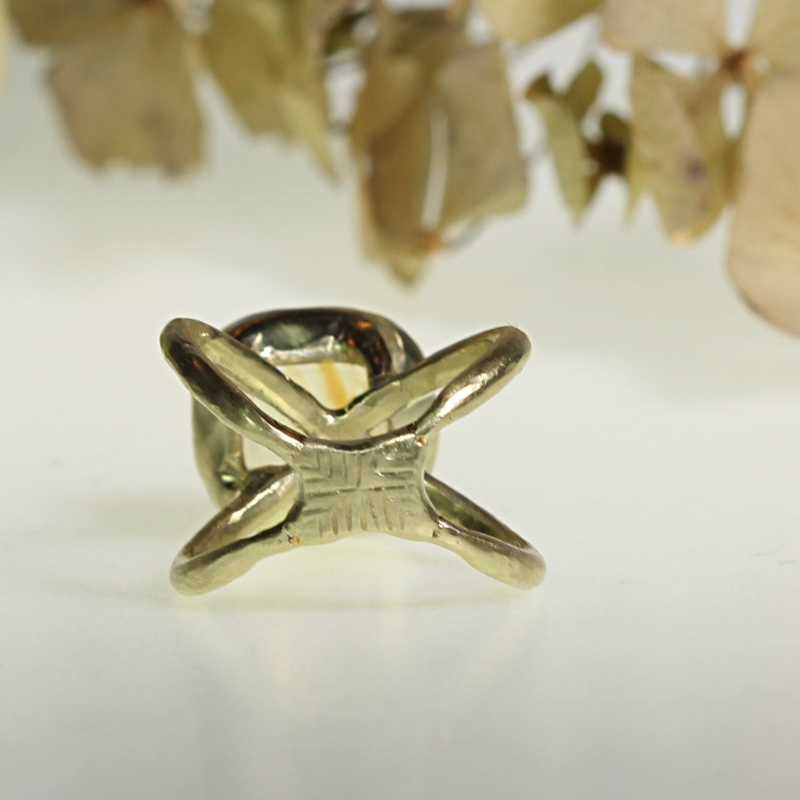 Gold ring with citrine and X band
One of a kind yellow 14k gold ring with beautiful citrine with stripes of pale yellow color. Original X shape band. Citrine is cut by David Kempný in Czechia. Stone comes with its certificate of origine. Only this one in size 49-50.
- stone app. 1cm big, 4,19ct, Africa
- size 49-50, only this one
- gold 585/ 1000 (yellow)
- weight app. 8,15g
If you do not know your size contact me.