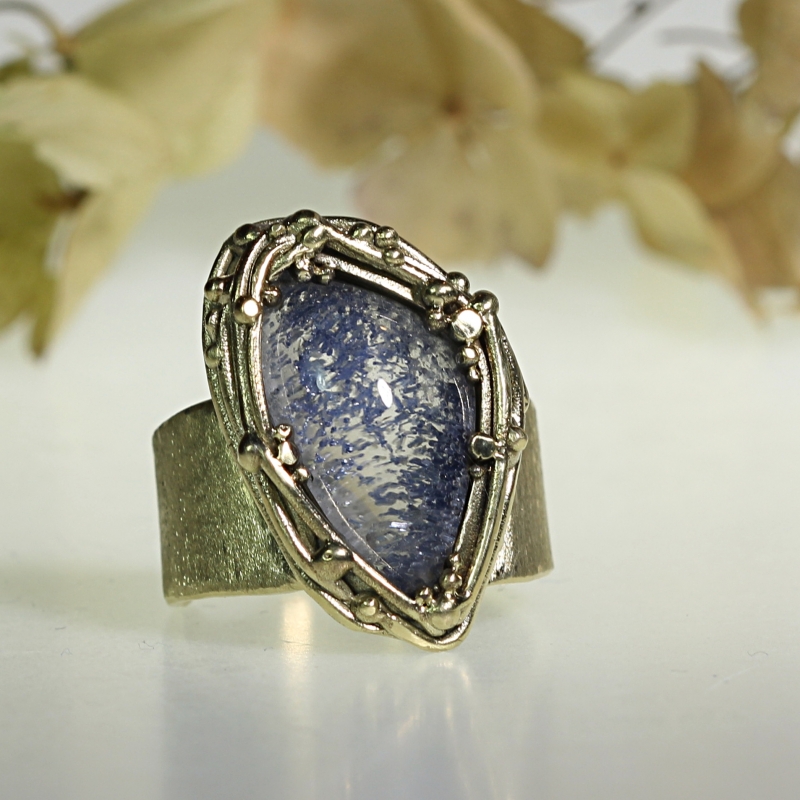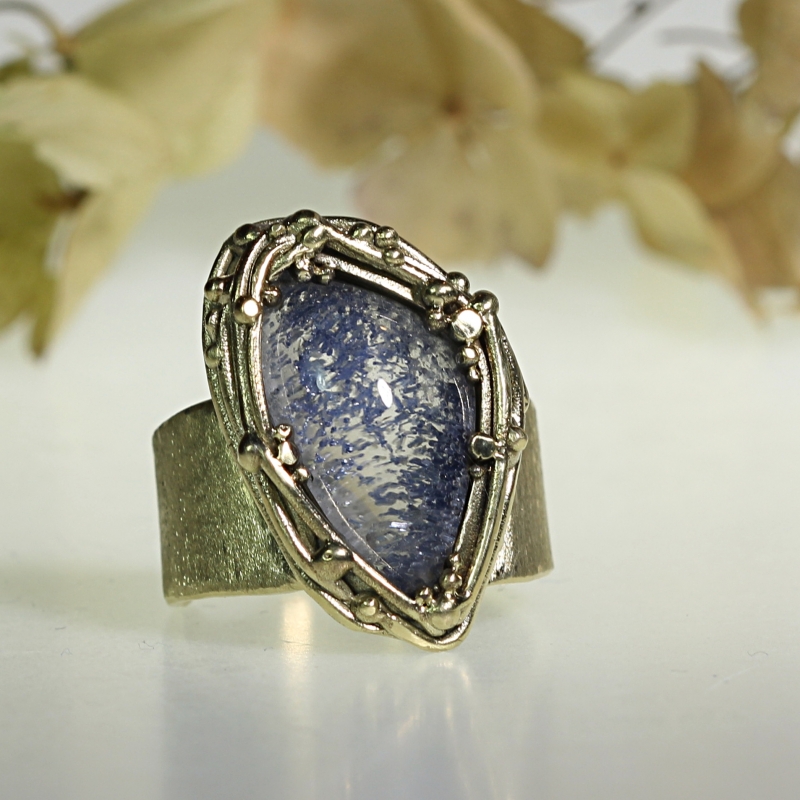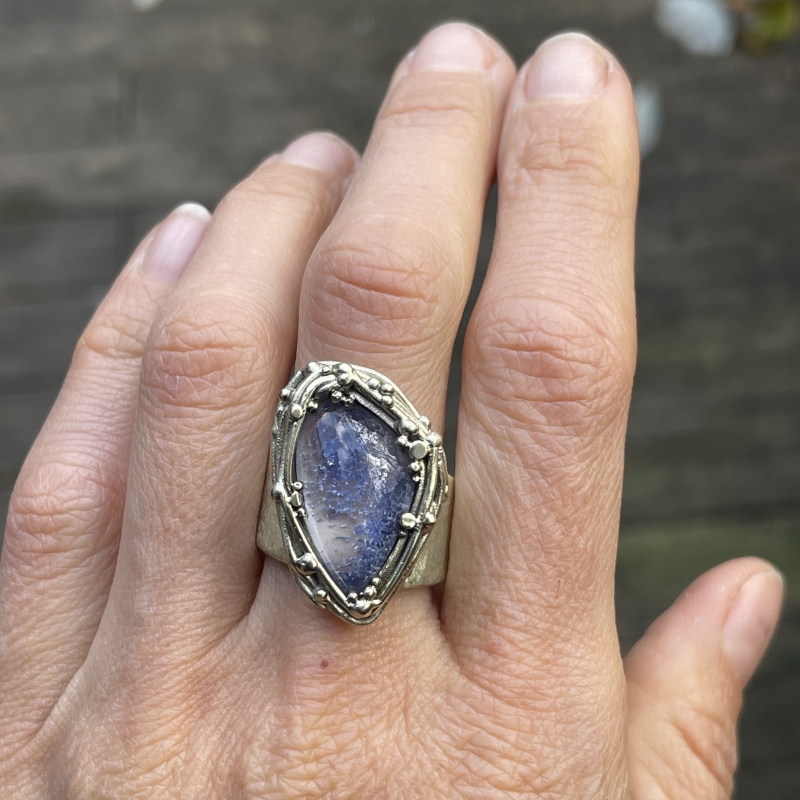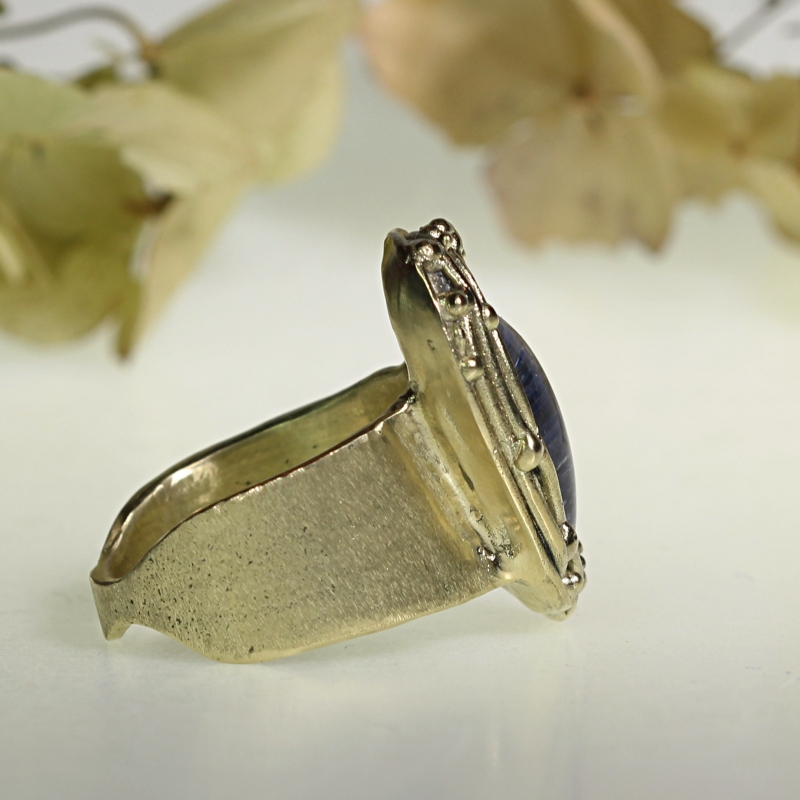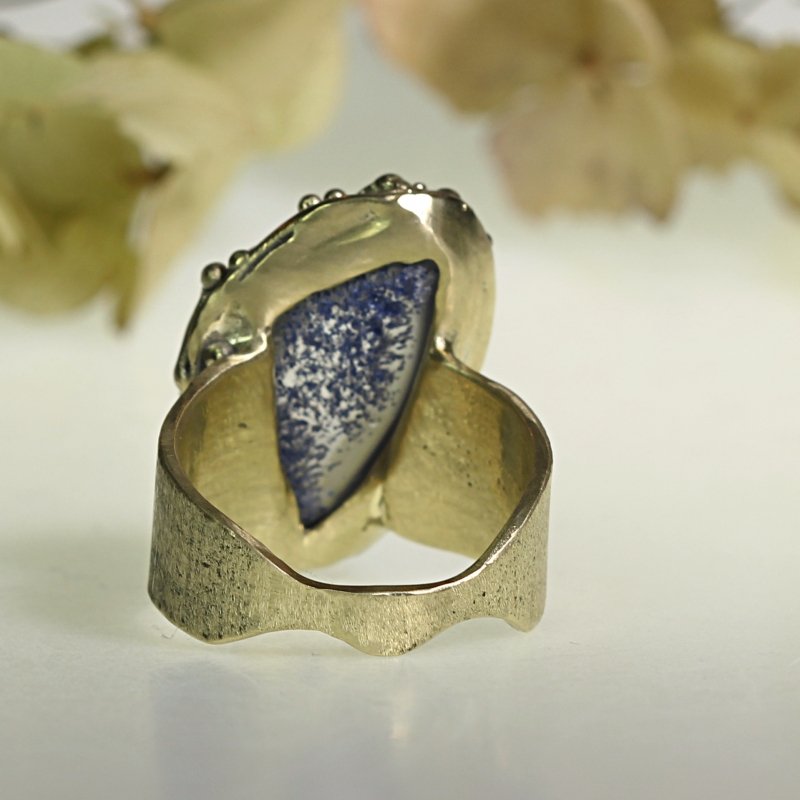 Gold ring with dumortierite
14k yellow gold one of a kind ring with rare crystal quartz with special dumortierite inclusions. Signature setting of stone, wide matte finished band. Only this one in size 62-63. This rare dumortierite is from one single mine in world (discoverd in 2014 by GIA) and this Brazilian mine is now already queite extinguished.
- stone app. 1,2x 2cm, 9,95ct, Brazil
- band app. 0,3 cm wide
- size 62-63
- gold 585/ 1000 (yellow)
- weight app. 18,29g
If you do not know your size contact me.