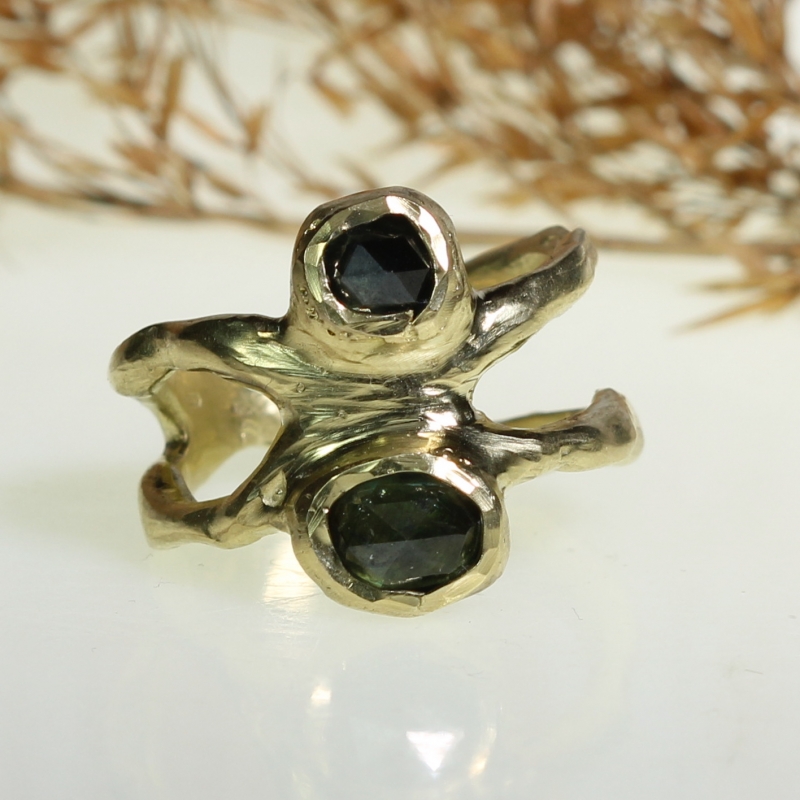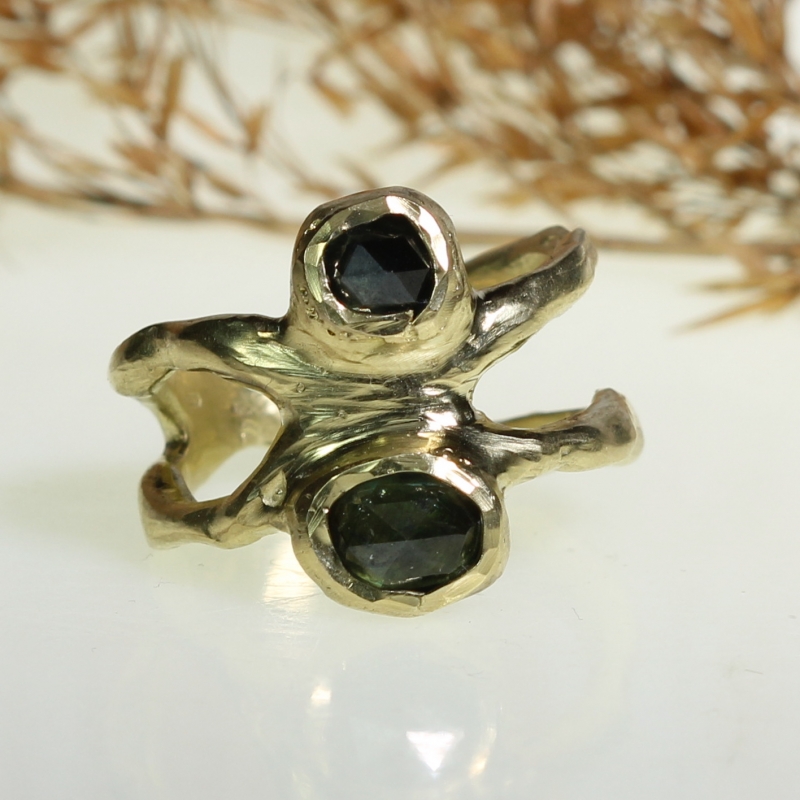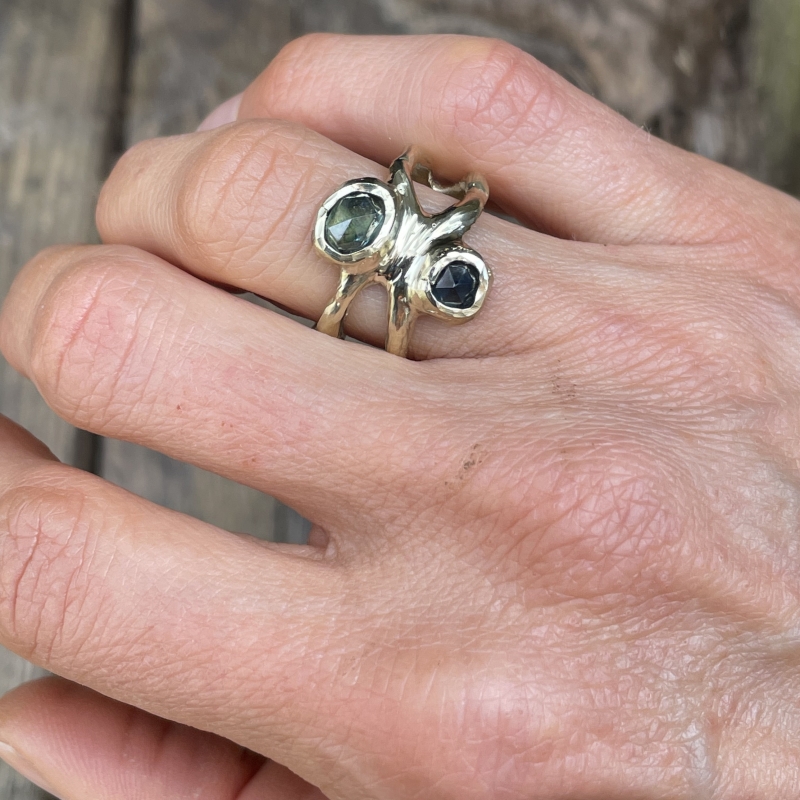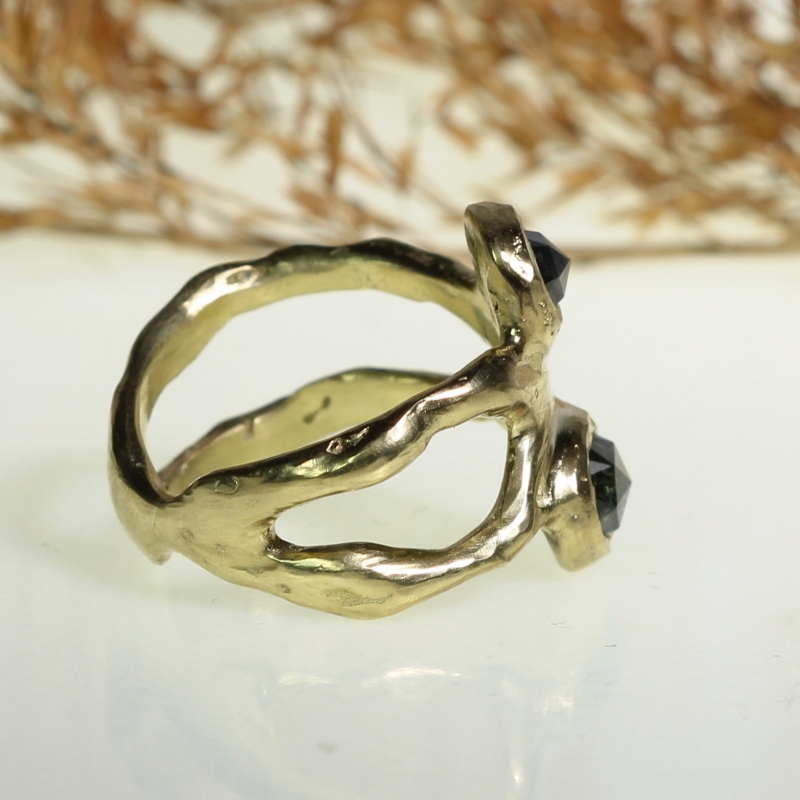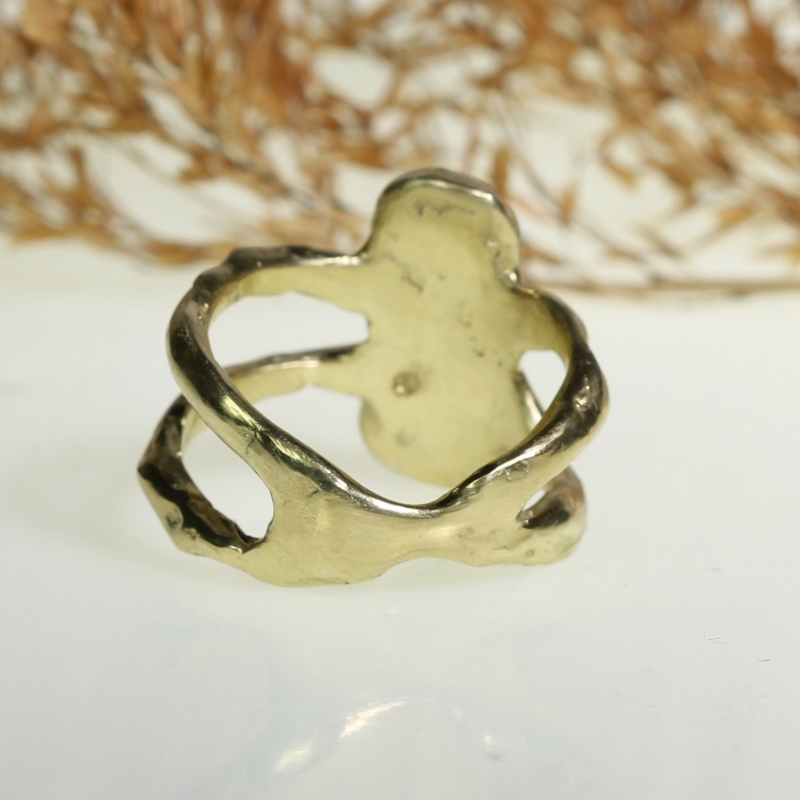 Gold ring with two sapphires and crossed band
One of a kind 14k yellow gold ring with two rose cut blue-green sapphires. Double organic band with assymetric cross.
- size of stone app. 0,4x 0,6cm, 1,6ct, Madagascar
- double organic band app. 3mm wide
- size 53- 54, only this one
- gold 585/ 1000, yellow
- weight app. 9,02g
If you do not know your size contact me.