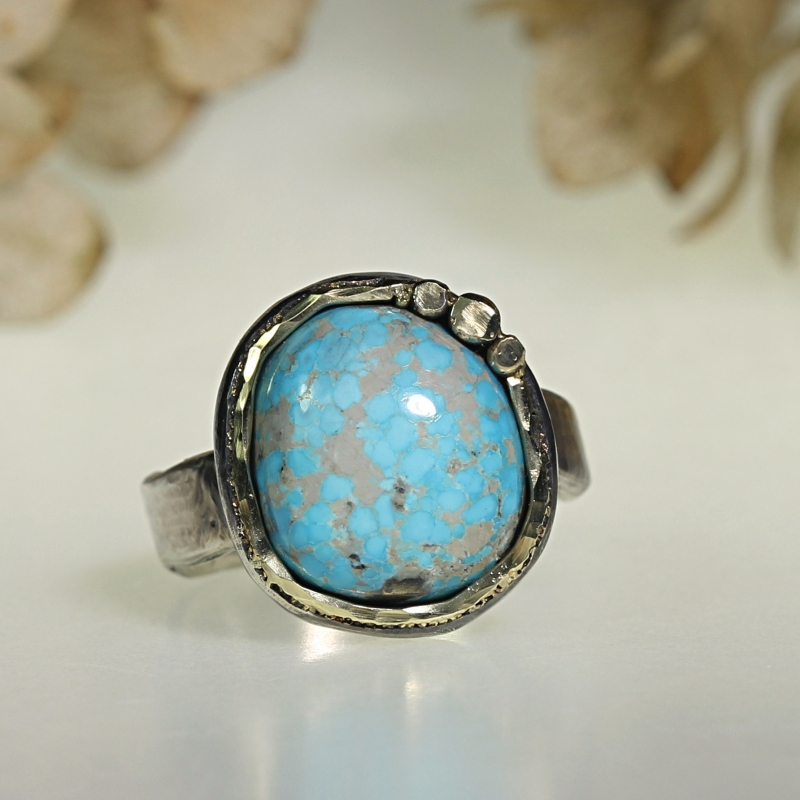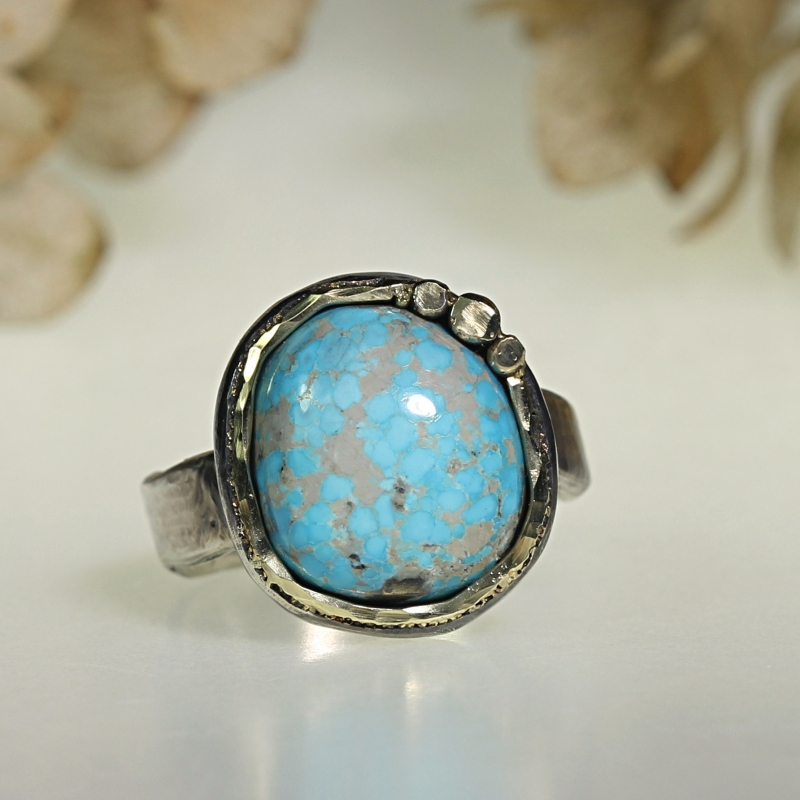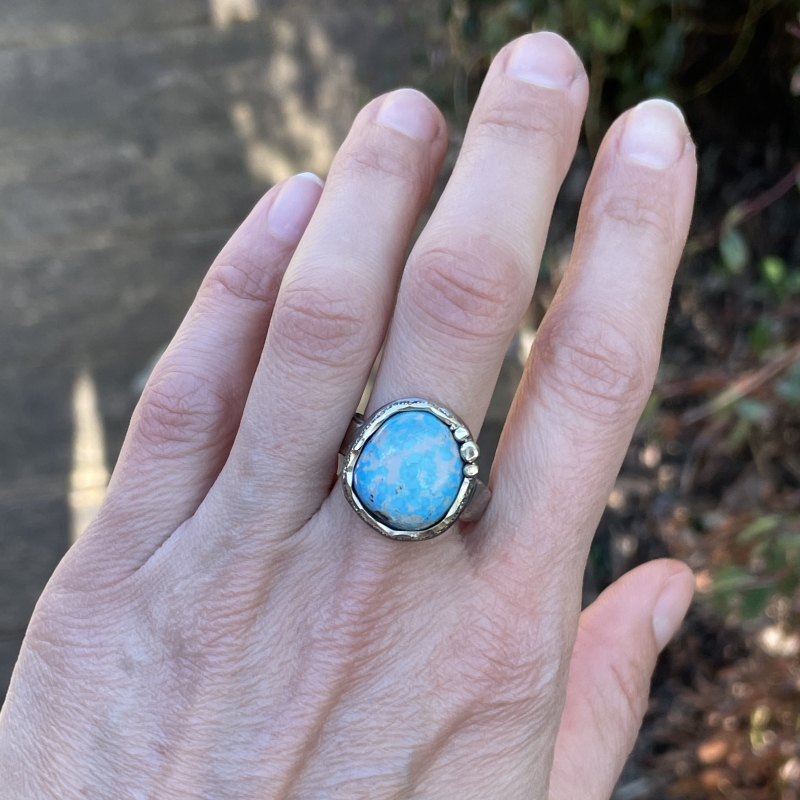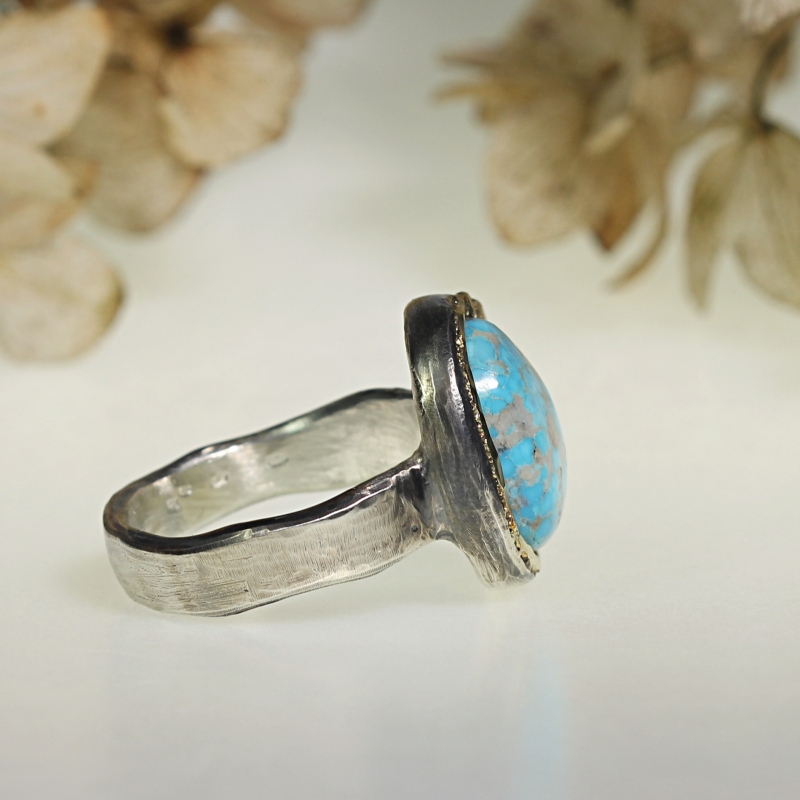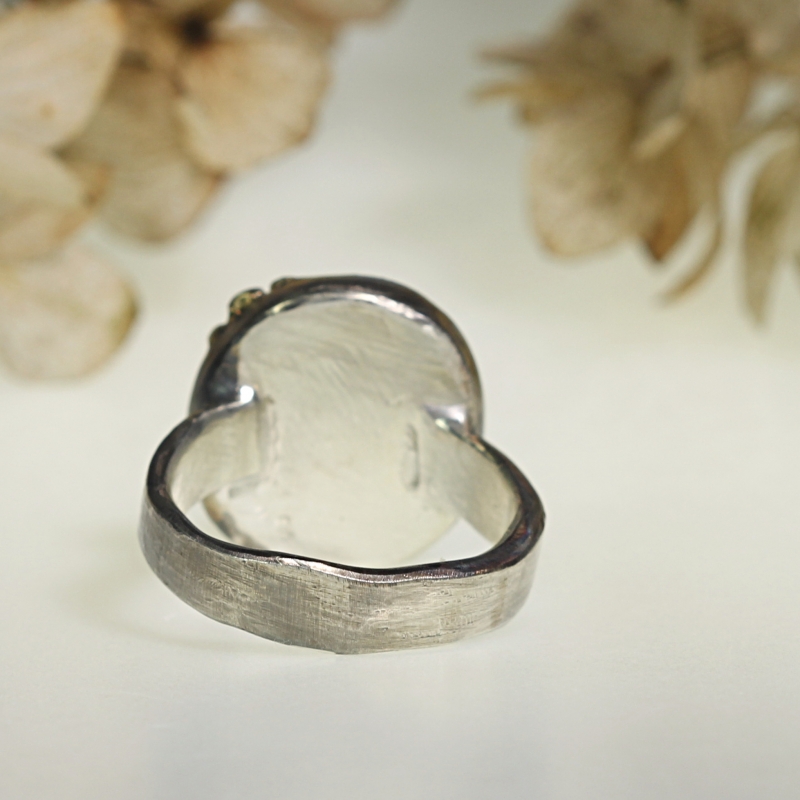 Ring with Kingman turquoise and gold dots
Item code: 1577
Availability:
In stock
One of a kind ring with beautiful ligh blue Kingman Water Web turquoise. 14kt gold line and dots around the stone. Massive wavy band, gently oxidized. Only this one in size 60 may be resize to 61.
- size of stone app. 1,4x 1,5cm
- massive wavy band app. 0,5cm wide
- size 60 in stock, may be resize to 61
- sterling silver 925/ 1000, gold 585/ 1000
- weight app. 10,3g
If you do not know your size contact me.