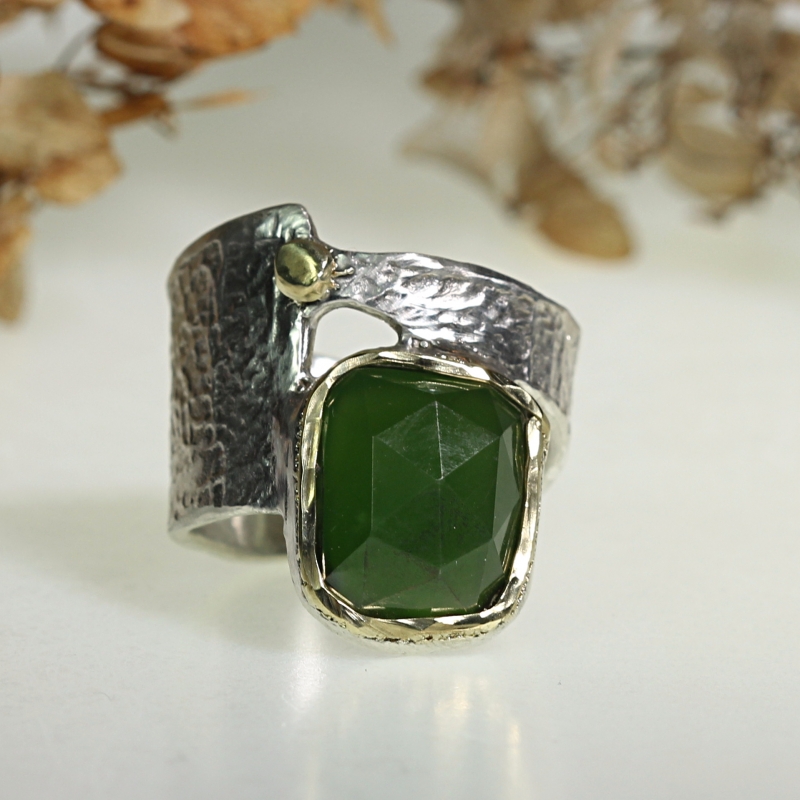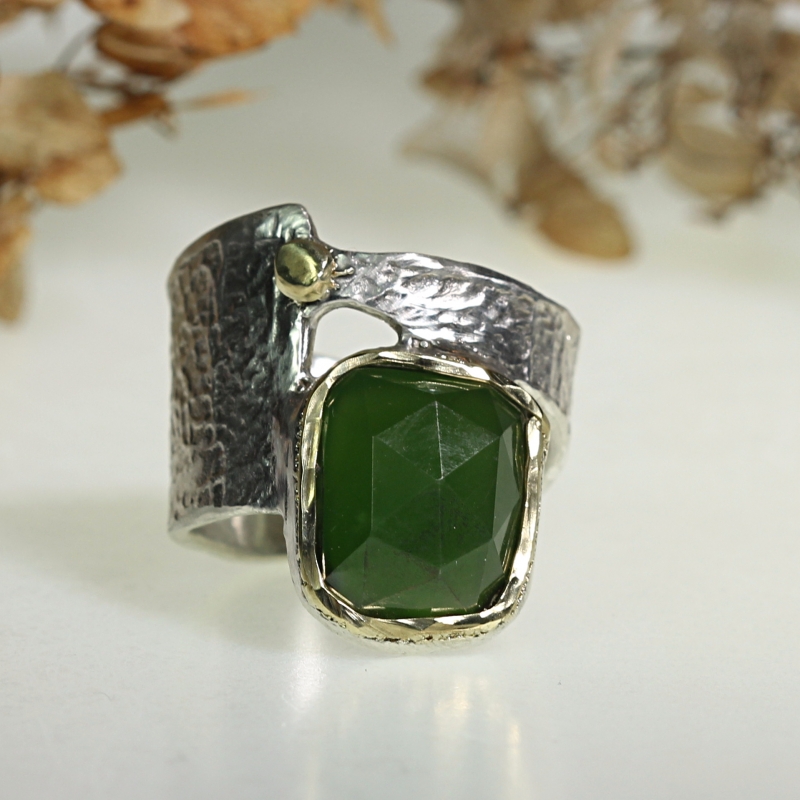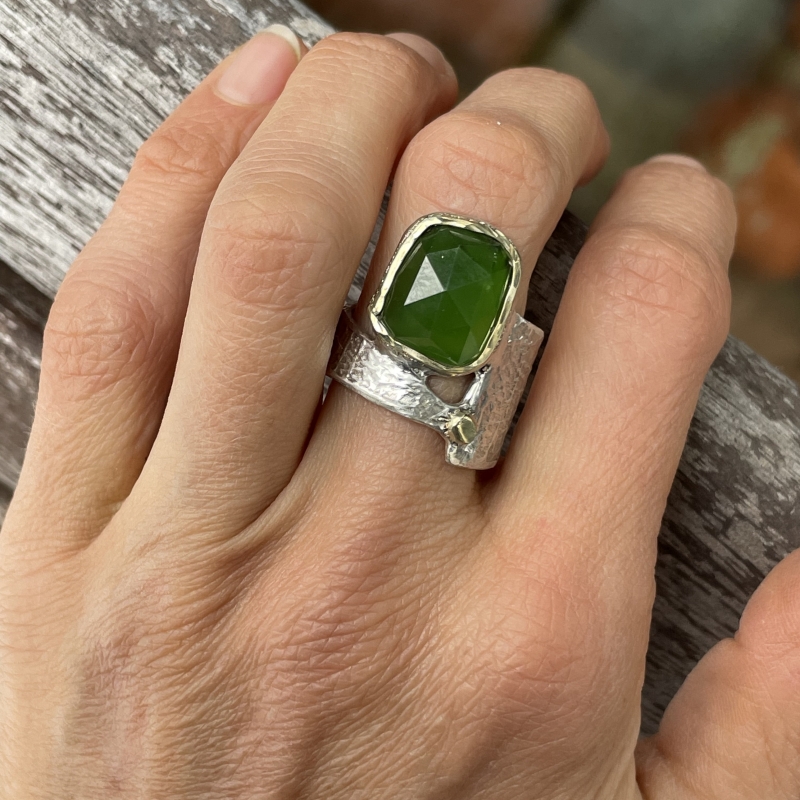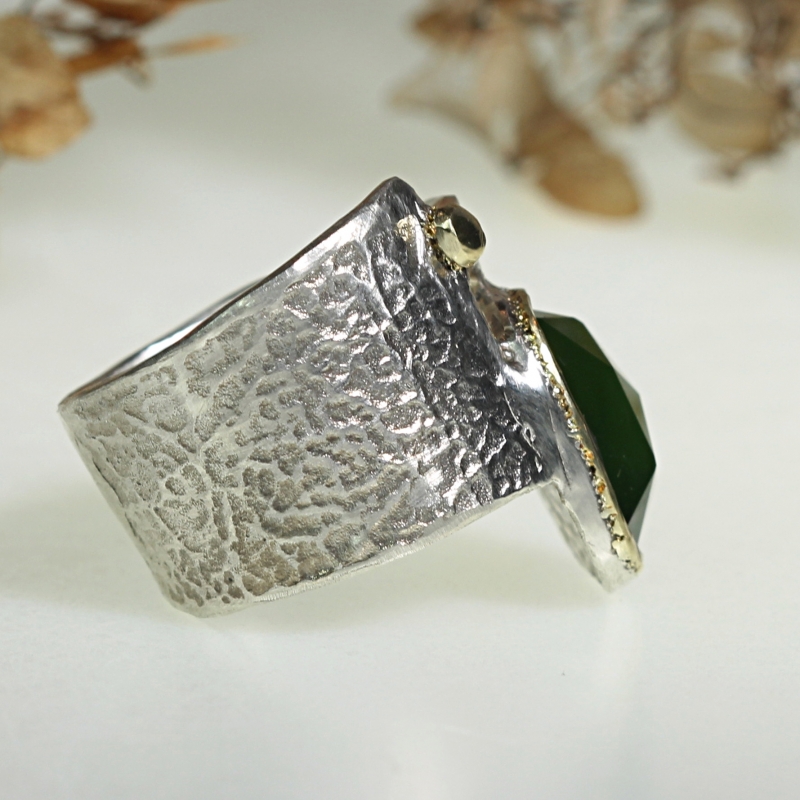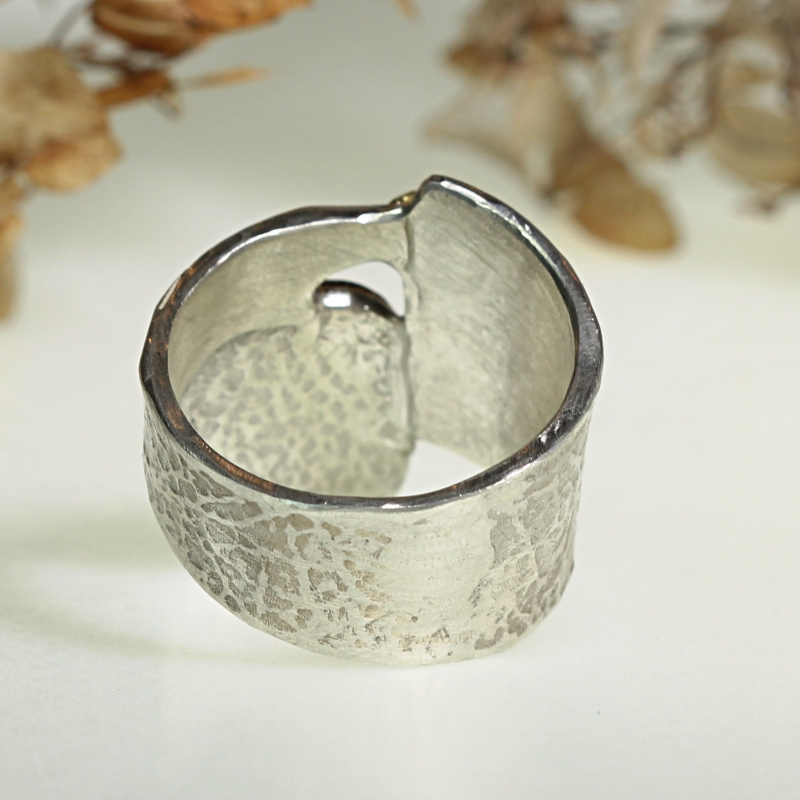 Ring with rectagnle jade
Item code: 1460
Availability:
Not available
One of a kind ring with lovely green jade in rose cut. Asymetric wide band with signature structure. Gold line around the stone and dot on the band. Only this one in size 58.
- stone app. 1,1x 1,3 cm big, 6,95ct
- size 58
- sterling silver 925/ 1000, gold 585/ 1000
- weight app. 10,8g
If you do not know your size contact me.