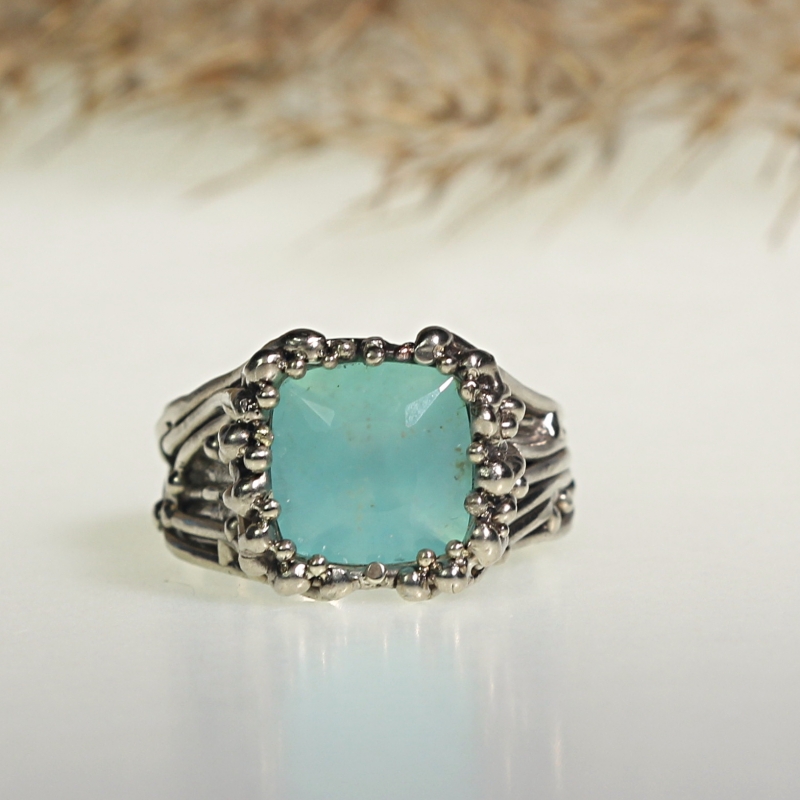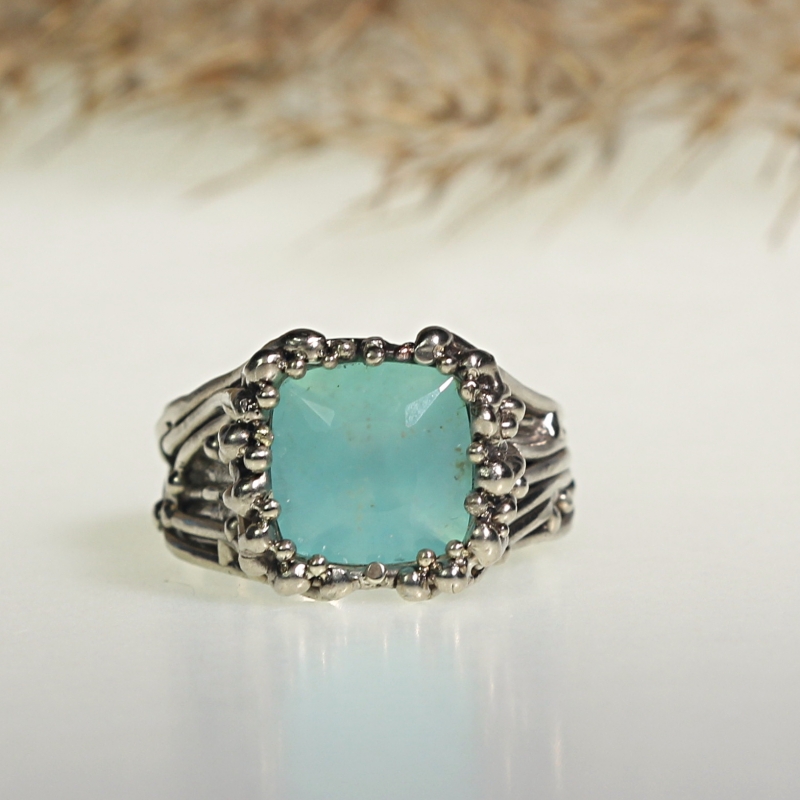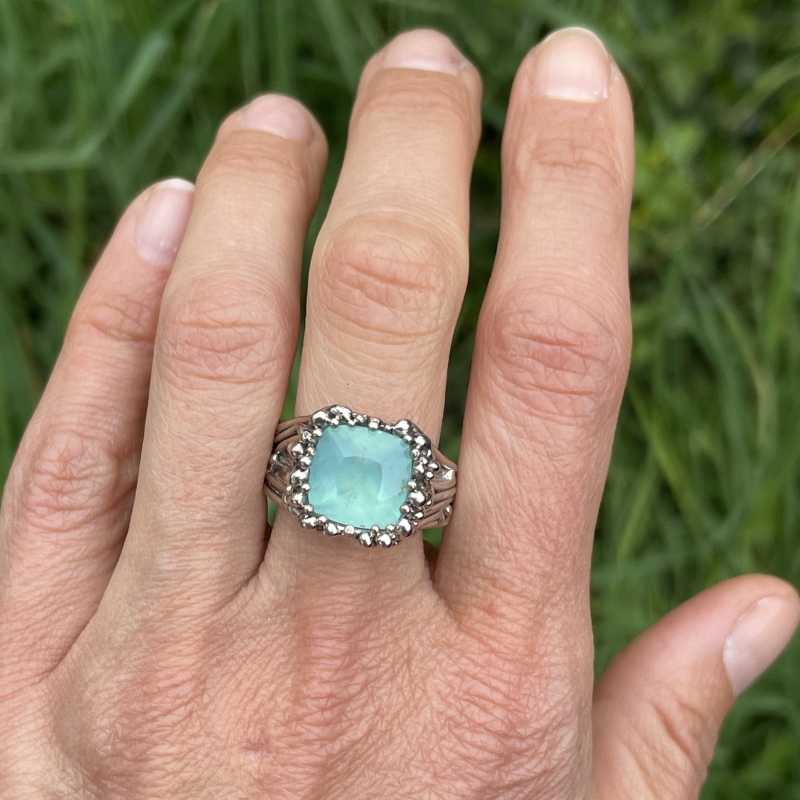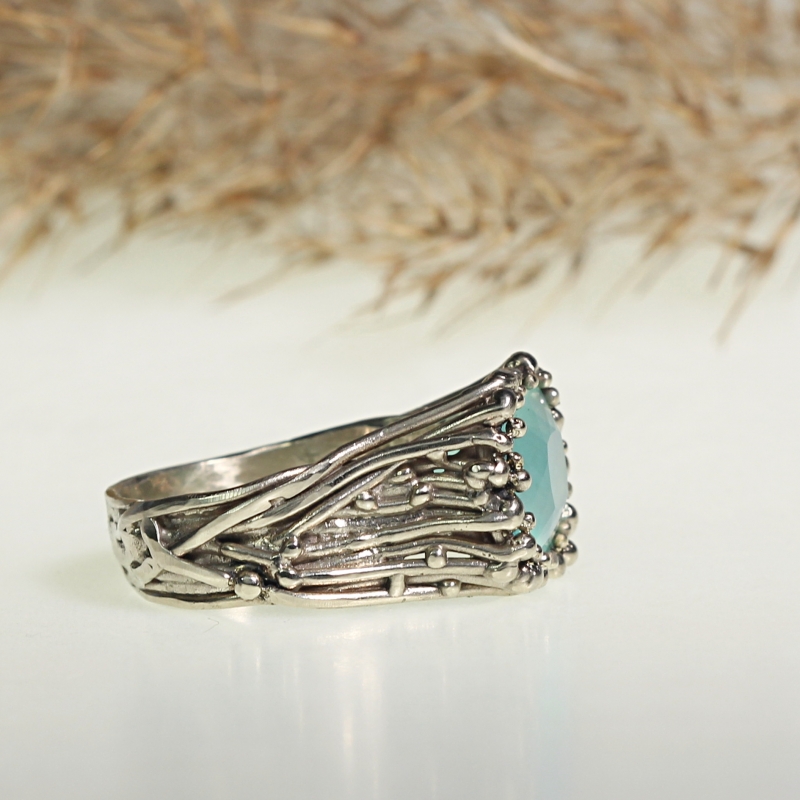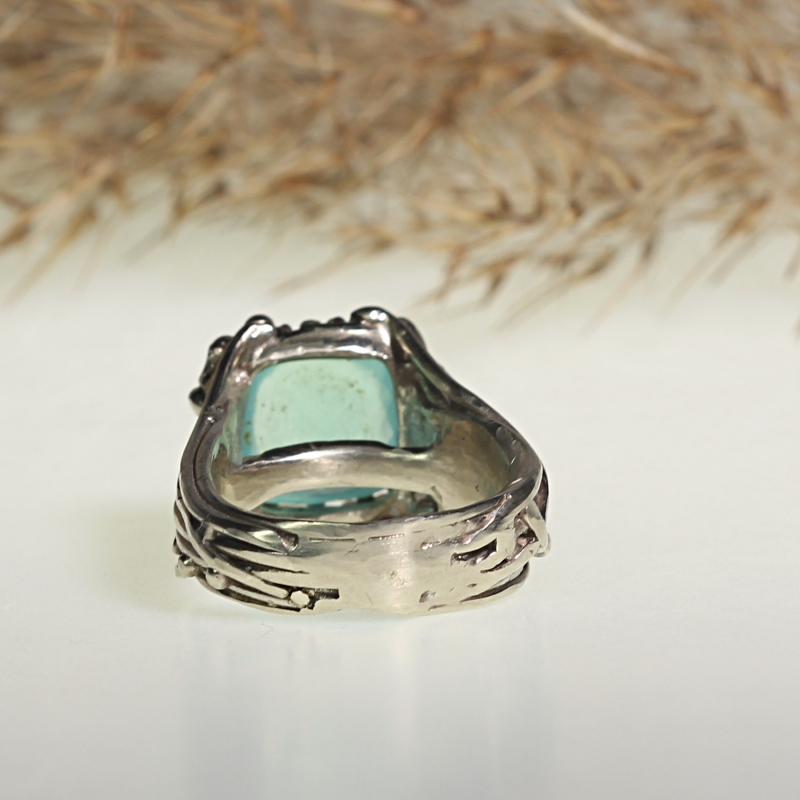 White gold ring with blue peruvian opal
Item code: 1587
Availability:
In stock
One of a kind 14kt white gold ring with faceted peruvian opal. Opal has tiny inclusions and bright shiny bluegreen color. Only this one in size 53-54.
- size of stone app. 1cm, 3,70ct, Peru
- signature band app. 0,7cm wide
- size 53 - 54 in stock
- gold 585/ 1000 (white)
- weight app. 12,19g
If you do not know your size contact me.