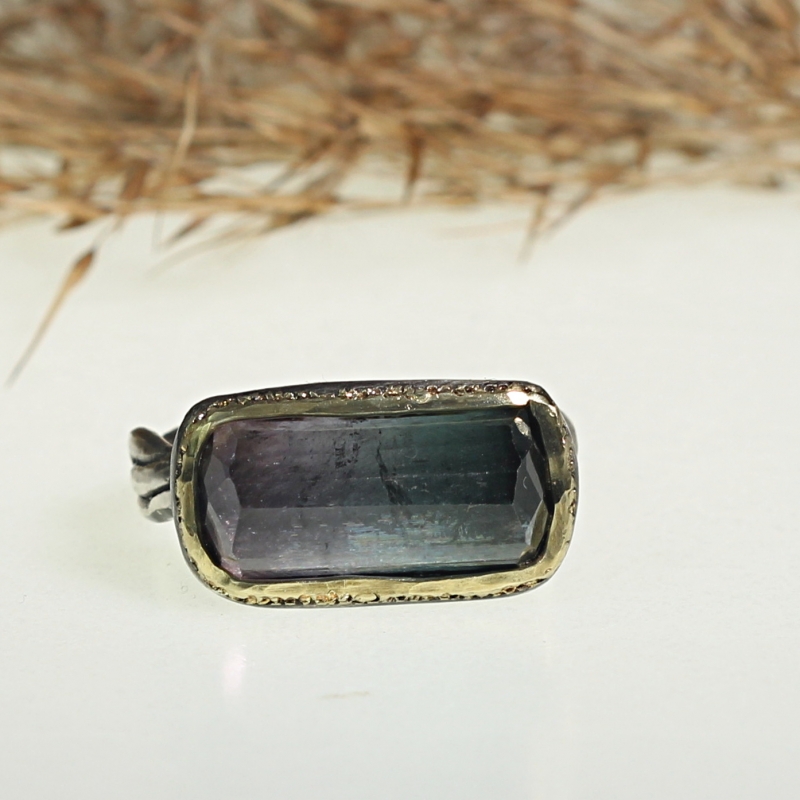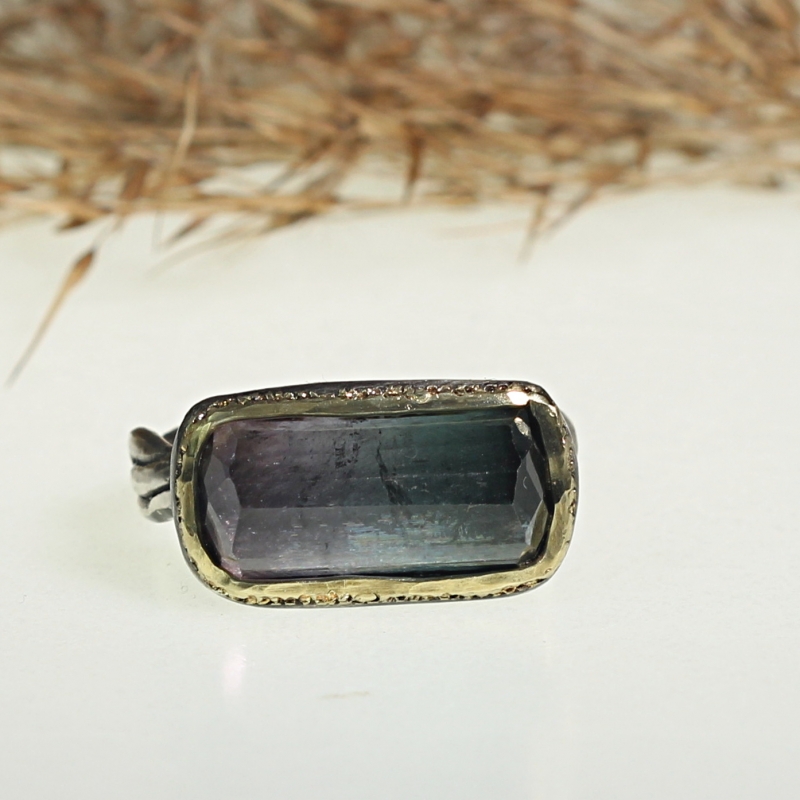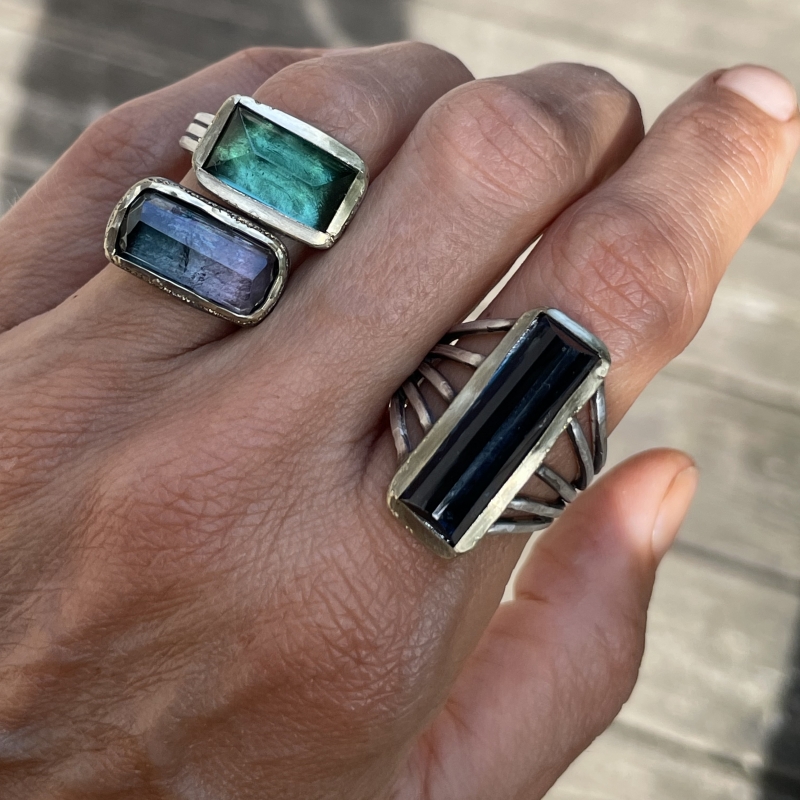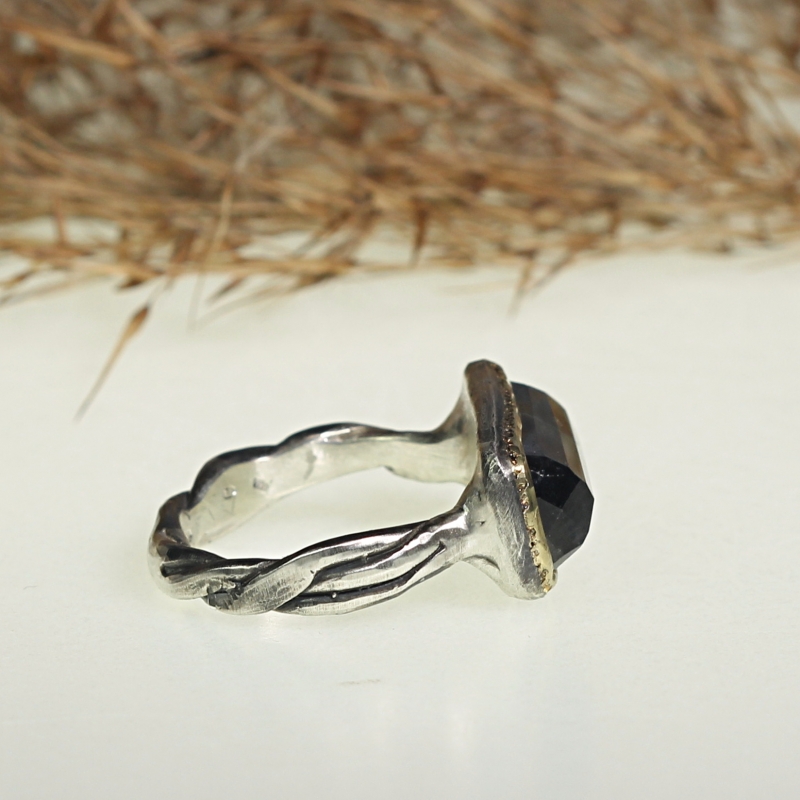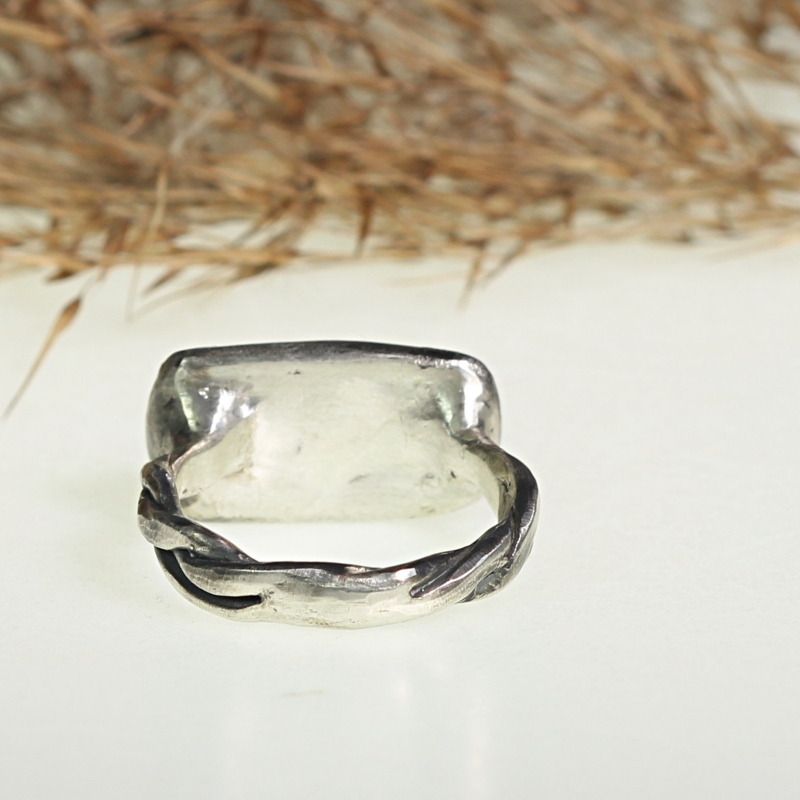 Ring with multicolour tourmaline in pastel colors
Item code: 1699
Availability:
Not available
One of a kind ring with multicolour tourmaline in fine blue-green and pink-grey colors. 14k line around the stone. Gently oxidized sterling silver. East-west setting. Only this one in size 52-53.
- size of stone app. 0,8x 1,6cm, 6.90ct, Afganistan
- waved band app. 0,3 cm wide
- size 52/ 53 in stock
- sterling silver 925/ 1000, gold 585/ 1000
- weight app. 6,1g
If you do not know your size contact me.