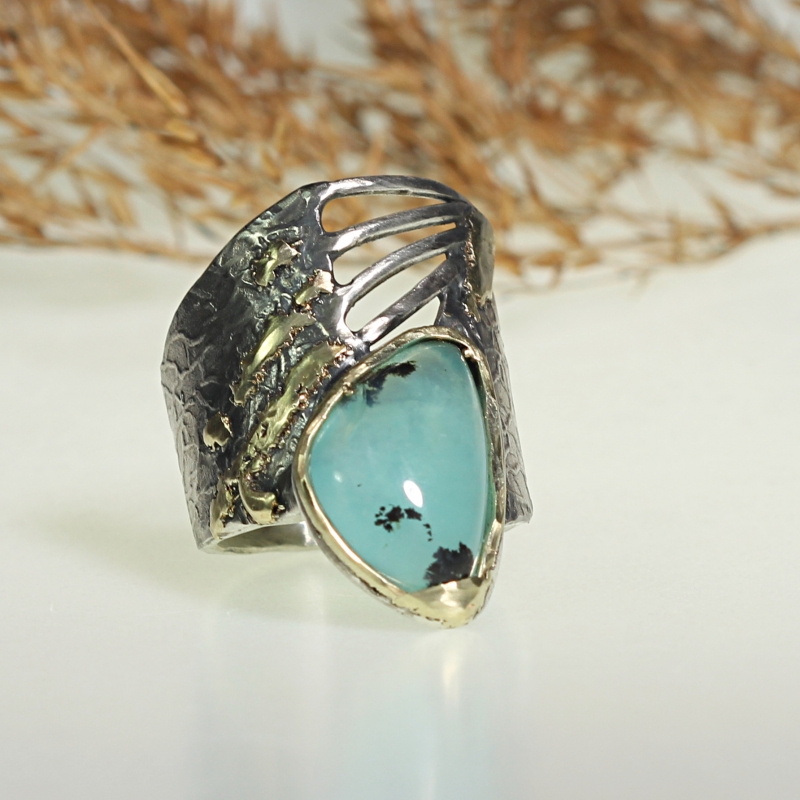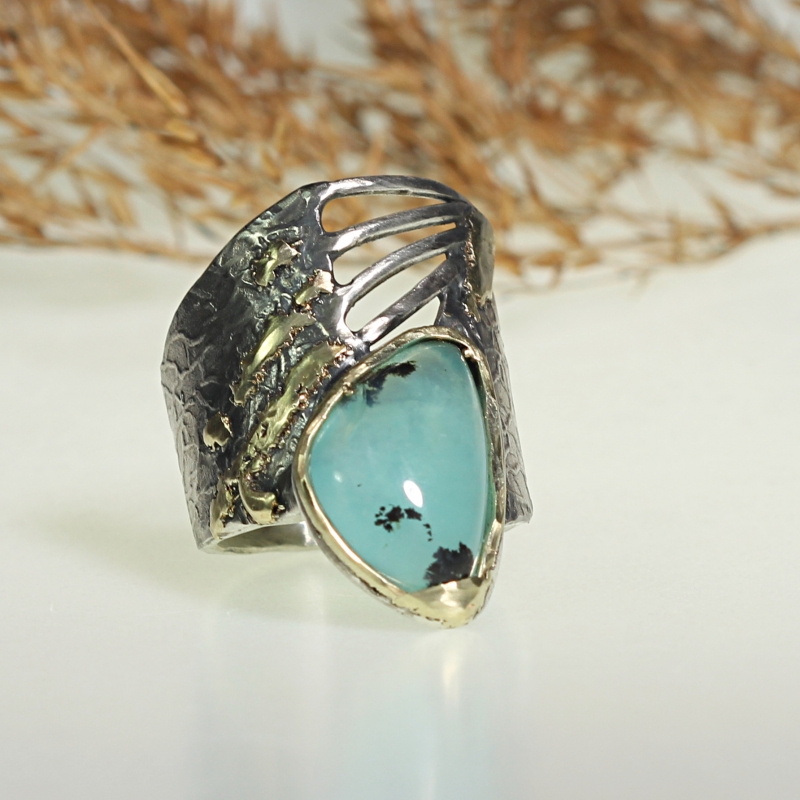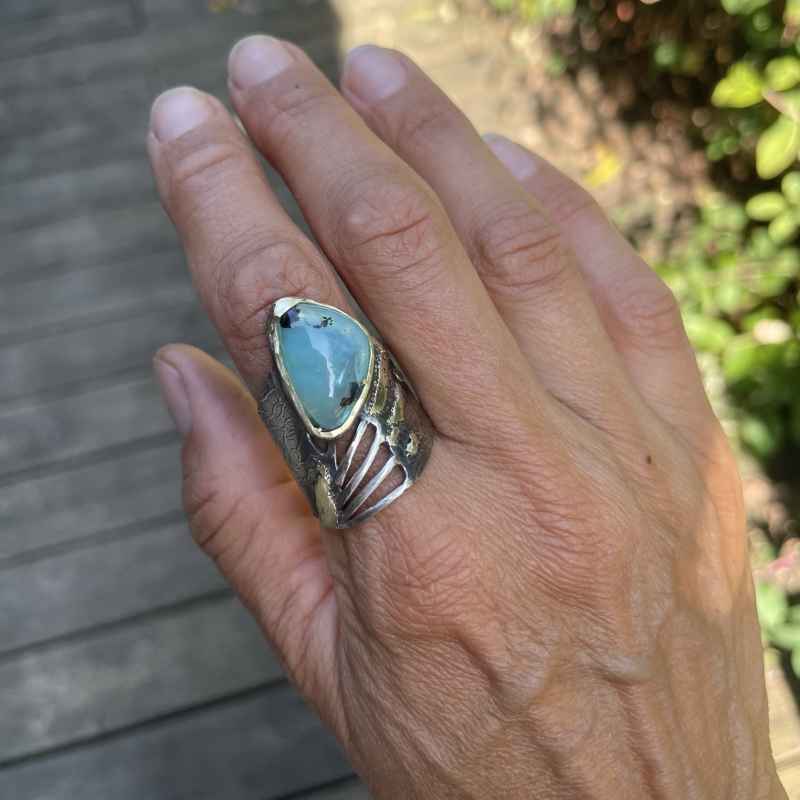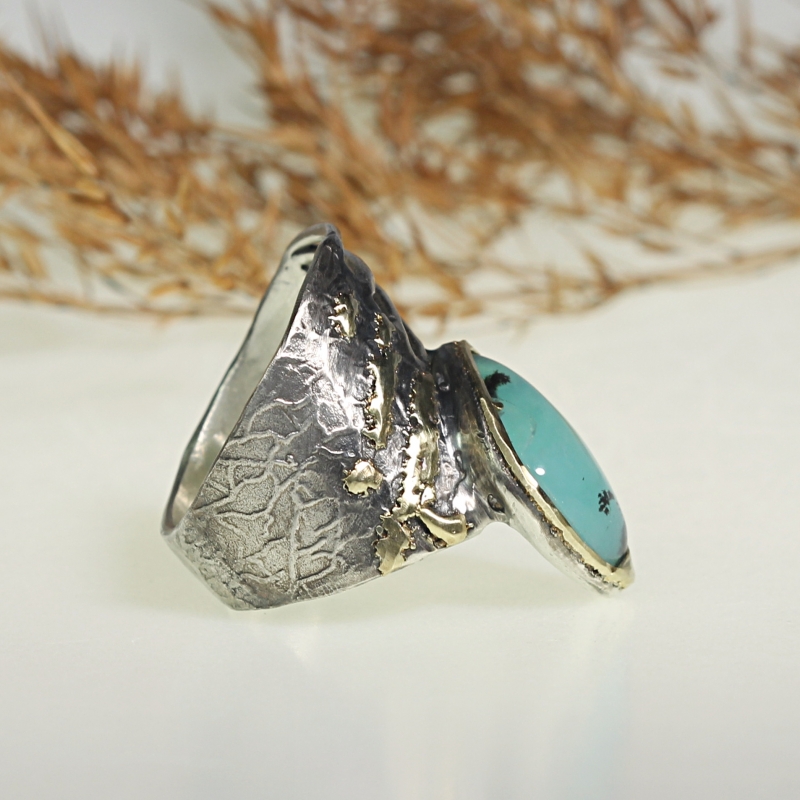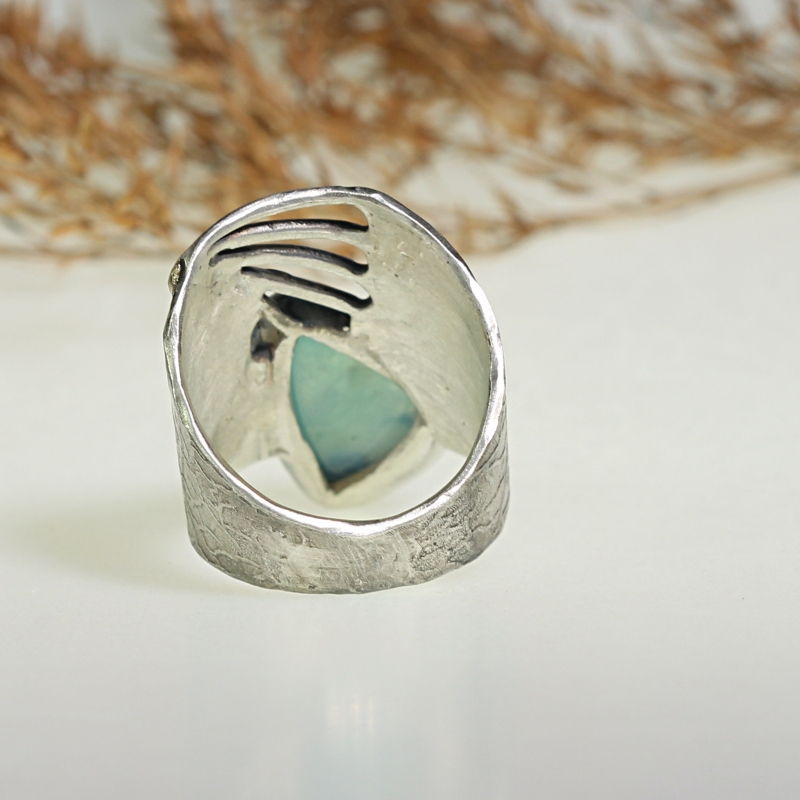 Wide ring with Peruvian opal
Item code: 1654
Availability:
Not available
One of a kind wide ring with blue Peruvian opal with black dendrites. 14k gold line and details around the stone and on the wide structured band. Gently oxidized. Opal has one crack on the side and because of that price of ring is lower. I can send you photo of the crack.
- size of stone app. 1,1x 1,7cm, 5,75ct, Peru
- wide structure band app. 0,7cm wide on the back side
- size 57 in stock
- sterling silver 925/ 1000, gold 585/ 1000
- weight app. 11,9g
If you do not know your size contact me.