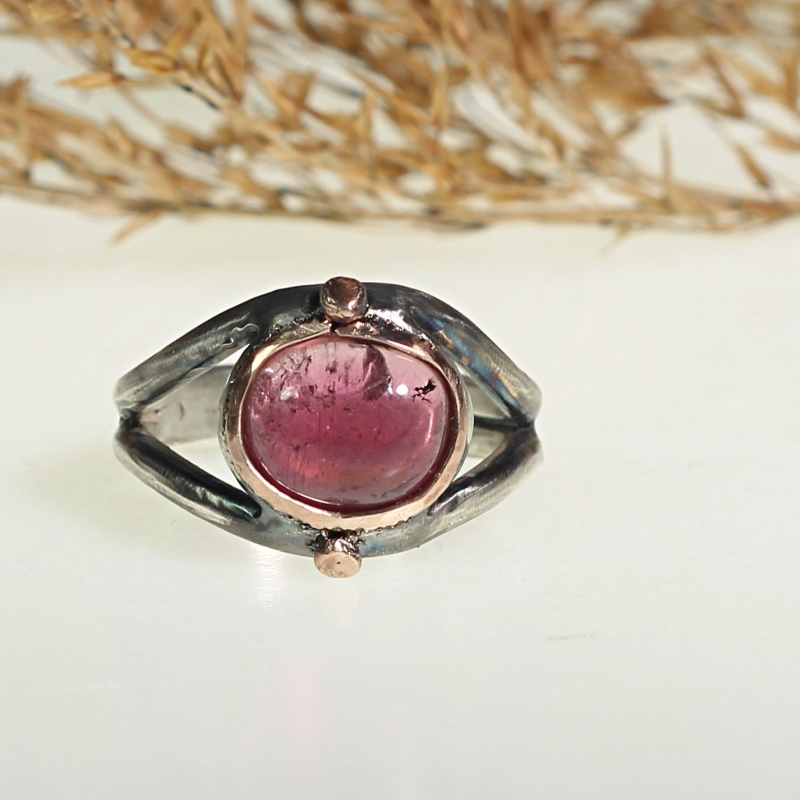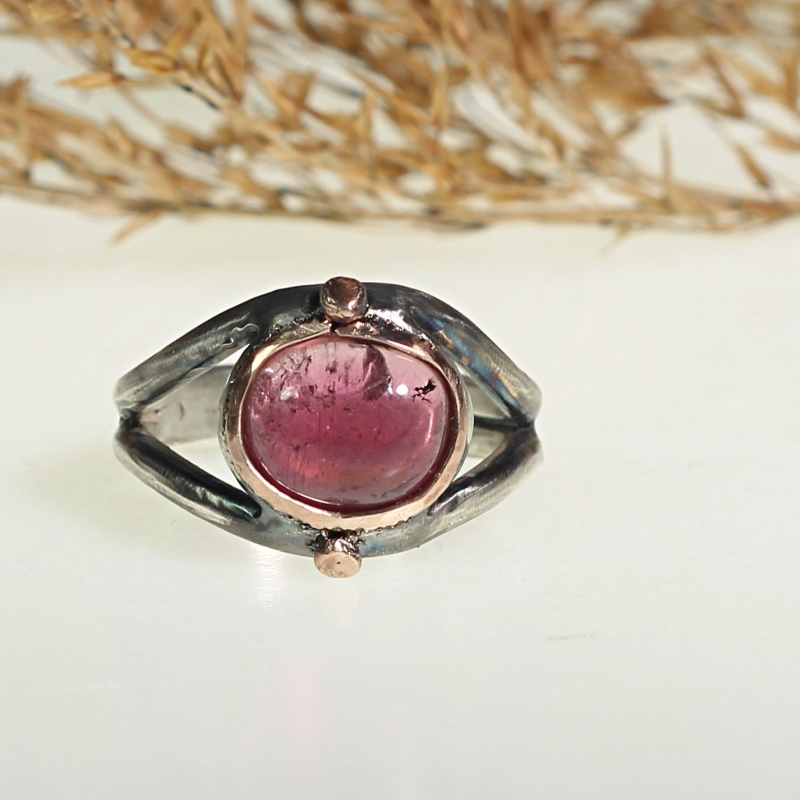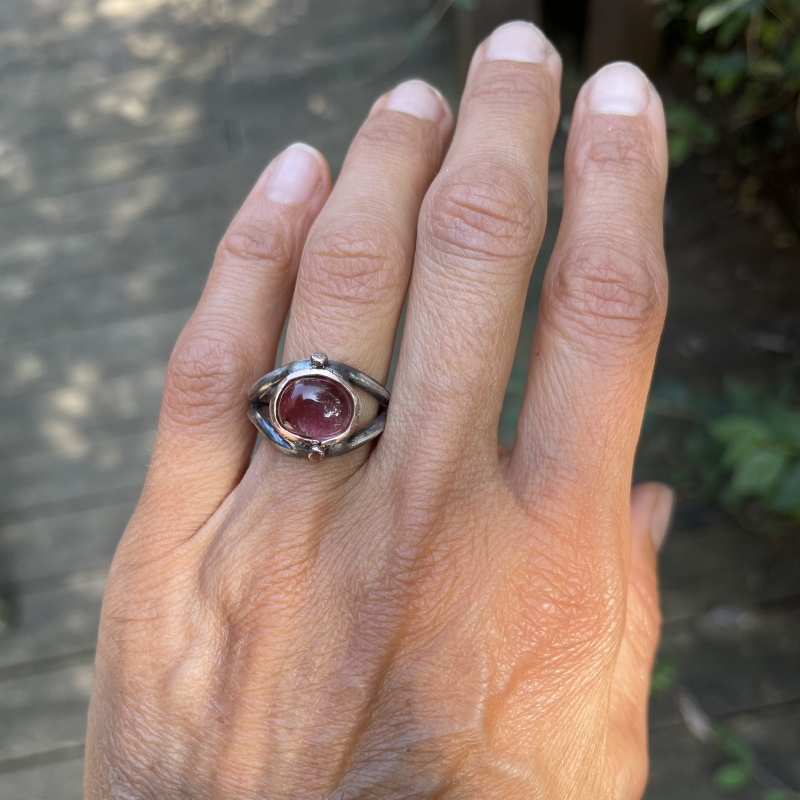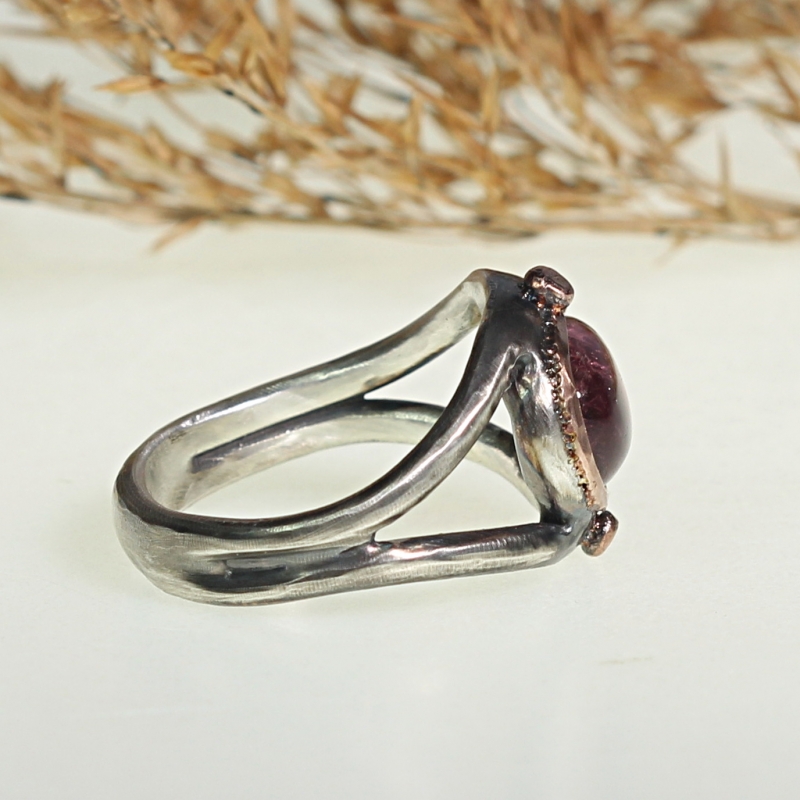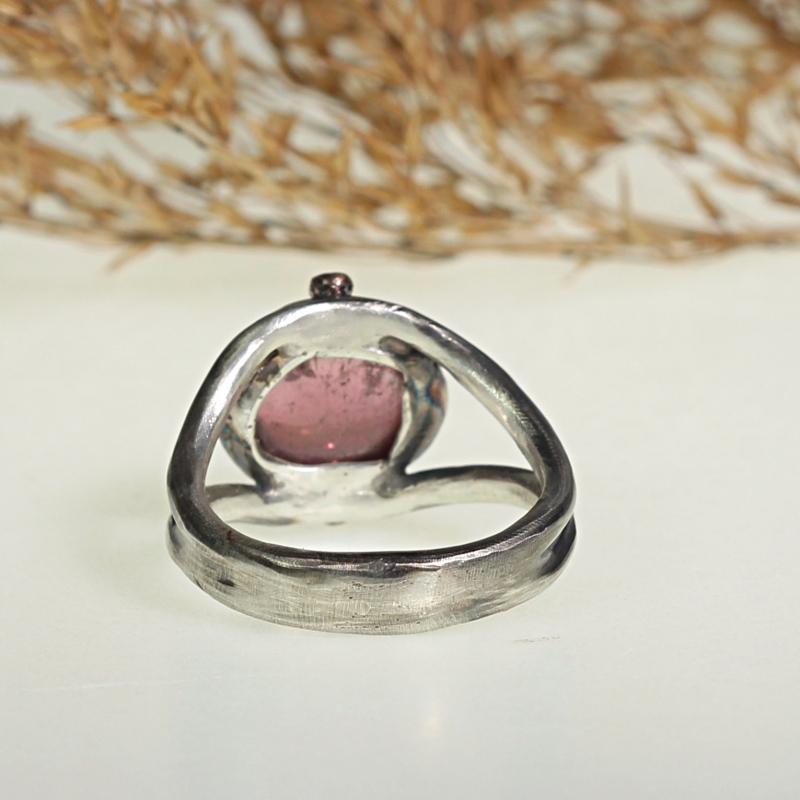 Ring with tourmaline rubelite and double band
Item code: 1701
Availability:
In stock
Ring with oval tourmaline rubelite and doubled band. 14k red gold details. The stone is not perfect. This one is size 53, another size can be made upon request. Photo of tourmaline will be send in advance.
- size of stone app. 0,8x 1cm, 3,50ct Afganistan
- band app. 0,4 cm wide (in back side)
- size 53 in stock, another size upon request
- sterling silver 925/ 1000, gold 585/ 1000 (red)
- weight app. 5,4g
If you do not know your size contact me.